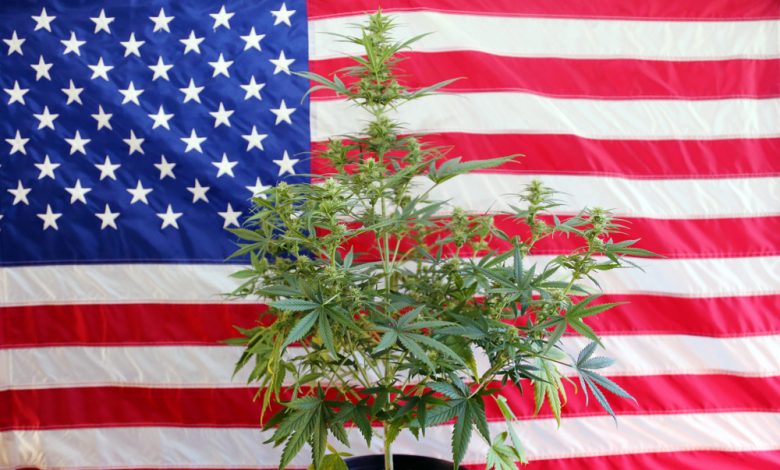 Five White House staffers had been terminated over marijuana use as the Biden administration is trying to balance new hiring guidelines and drug legalization in multiple states.
Jen Psaki, White House press secretary, said that as the White House is working on updating the cannabis policies to ensure that past use wouldn't automatically disqualify staff from serving in the White House. 
"The bottom line is this: of the hundreds of people hired, only five people who had started working at the White House are no longer employed as a result of this policy," Psaki tweeted.
Psaki's statement comes after news outlets cited sources familiar with the situation who said that White House employees had been suspended, asked to resign, or placed in a remote work program because of past marijuana use.
However, the numbers provided by the White House show that while the problem is not that widespread, it is indicative of issues coming from conflicting laws and regulations regarding past marijuana use.
The White House is taking a case-by-case approach to grant waivers
A month after introducing new hiring guidelines aimed at eliminating the federal-state divide, the White House said it would, on a case-by-case basis, waive a requirement that potential appointees in the Executive Office of the President be eligible for top-secret clearance.
A waiver would only be granted to candidates who had used marijuana on a "limited" basis and who are in positions that do not require a security clearance.
All granted waivers would have to cease all marijuana use throughout their government service. They would also be put through random drug testing.
Employees would be required to work remotely for an unspecified period following their last acknowledged use of marijuana.
Critics respond to the new policies
Rep. Earl Blumenauer, who co-chairs the Congressional Cannabis Caucus, said that the federal government should "get its act together" as their new cannabis policies are "out of touch" and cause confusion among U.S. citizens. 
The chief executive officer of the National Cannabis Industry Association, Aaron Smith, also commented on the authorities' actions, saying that the officials are sending "the wrong message to federal personnel managers, as well as policymakers and employers across the country."
Smith pointed out that the idea that past use would make a person unfit for service in the White House is laughable, especially as the past three presidents all have admitted to consuming marijuana.