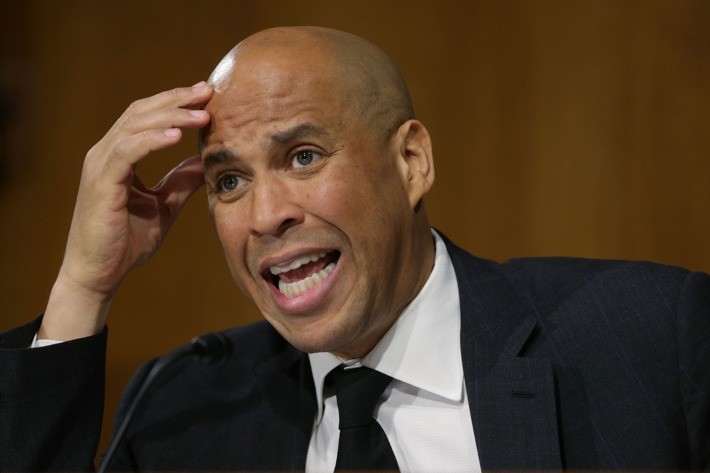 America
Wild Eyed Booker To Take on Kavanaugh
Shameless self promoter and notorious jiver Senator Corey Booker (D-NJ) has laid down the gauntlet in his crusade to prevent the confirmation of Supreme Court nominee Brett Kavanaugh.

"The nomination of Brett Kavanaugh to the Supreme Court is enormously concerning and I'm strongly opposed to it," Booker stated according to Politico.

The presidential wannabe is expected to attack Kavanaugh on the fact that in 2009 he wrote that an indictment of a president would "cripple the federal government" and should wait until the president is out of office.

Booker is notorious for putting on shameful displays on Capitol Hill, like when he attacked DHS Secretary Kirsten Nielsen for 'not remembering' President Trump's alleged 'shithole' outburst.



The Democrats are looking to use that statement to their advantage with the backdrop of the still continuing Mueller investigation dominating the headlines. Trump, who has not been indicted of any offenses, has been branded as guilty by the majority of mainstream media outlets and the majority of the unhinged congressional democrats looking for an edge in advance of the coming midterm election.