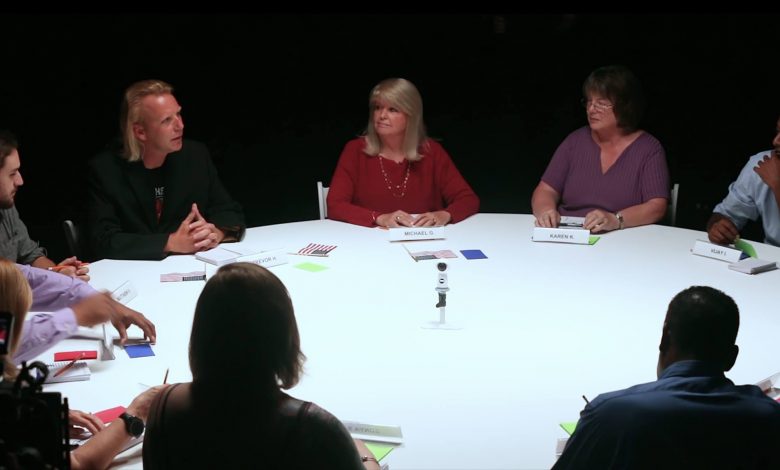 We are a country divided. Liberals will blame conservatives and vice versa, but our 2-party system has always produced debate that has gone from spirited to confrontational and most recently, belligerent and regrettably violent.

This has always been part of American political expression. One of our nation's most obvious core values is the right to free speech. Unfortunately, this basic and natural right seems to be under attack on a nightly basis on the increasingly popular and definitively partisan political talk shows that dominate the nightly cable news schedule.

Fox News, One America News Network, the Blaze and others to the right. CNN, MSNBC, Headline News and others to the left. These partisan networks often engage in narrative framing that always seems to opportunistically cast the other side as the villain. Yes, the villain.

It is almost as if communists, totalitarian dictators, and radical jihadists have been replaced by our neighbors, co-workers and even brothers and sisters whom we may have a difference of political opinions with — as our perceived enemies.

How did we get here? Has the pursuit of victory in the ratings war replaced the desire to discover pragmatic solutions and yes, compromise on the issues currently afflicting our nation as a whole?

And how do these attitudes affect government and the civility of our democracy? America survived the so-called "summer of resistance," despite the calls to harass and even kick supporters and staff of our president being made by senior members of Democratic leadership. Some have even argued that the left intimidated its way to control of the lower chamber of Congress.

Now that the Democrats have secured control of the House of Representatives, how will the next legislative session play out? Will we see more of the post "tea party" gridlock that prevented the repeal of Obamacare and the passage of comprehensive immigration reform in the Senate? Will we see an endless stream of liberal leaning, House-passed legislation dying on arrival in the upper chamber?

Or will government take a cue from a new platform that seeks to find "Common Ground" on the issues?

Over the last year, I have had the pleasure of working on a project that seeks to restore the idea that America's government is for and by the people. A new concept that looks to the average American for the answers to the tough questions and issues facing America.
That project, "America's Common Ground," seeks to equally attract political observers from both sides of the ideological spectrum. Hosted by myself, and former Democratic Senate candidate from California, Jess Phoenix, this new program hopes to set a new standard for fairness and impartiality in honest discussion.

Imagine a people's parliament, where a moderated discussion leads to the kind of dialogue, pragmatism and yes, compromise, rarely seen on Capitol Hill. This is an opportunity for Americans to once again lead the discussion that elitist politicians of majority parties have largely dominated for generations.

Compromise is not a dirty word. Even President Trump has recently taken to supporting a bipartisan piece of legislation. Last week, in remarks regarding H.R. 5682, a prison reform bill known as the FIRST STEP Act, President Trump eloquently stated, "Today's announcement shows that true bipartisanship is possible. And maybe it'll be thriving, if we're going to get something done. When Republicans and Democrats talk, debate, and seek common ground, we can achieve breakthroughs that move our country forward and deliver for our citizens."

Starting in January, our government has two choices: bipartisanship or obstruction. Hopefully, legislators will take a cue from the people and find a way to respectfully address each other's concerns in hopes of making a better America for all of us.

Originally Published by Newsmax as: With Midterms Over, Is America Headed for Gridlock or Common Ground? | Newsmax.com

Urgent: Do you approve of Pres. Trump? Vote Here in Poll