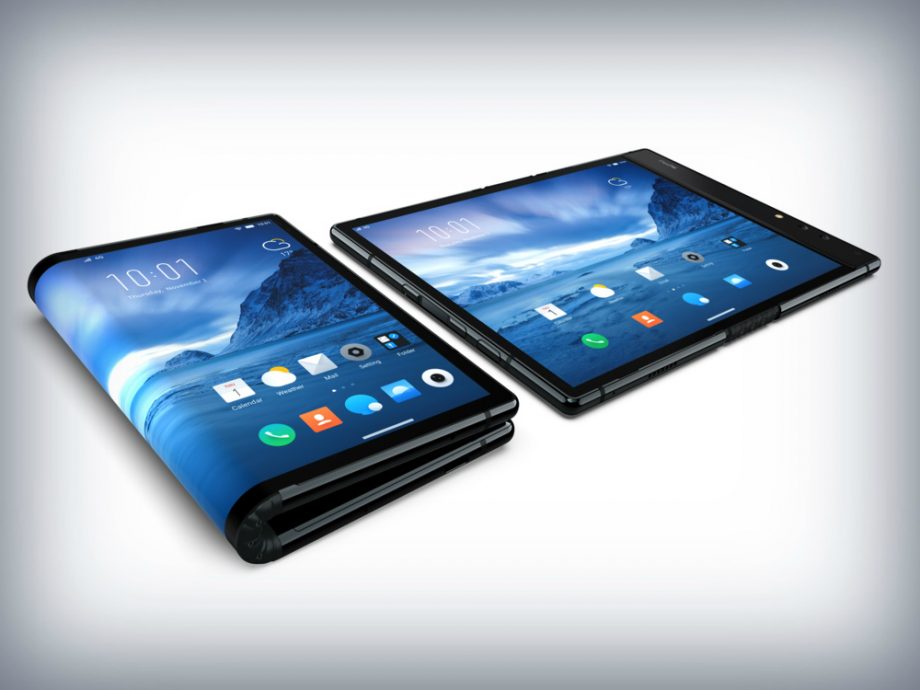 From the longest of time, a lot of rumors has been circulating regarding a foldable phone being released. After plenty of speculation, it now seems like Samsung is finally unveiling a little bit of details regarding the latest foldable smartphone technology.

Since there has been no officially released name of this particular smartphone, people have simply been referring to it as the Galaxy X.  

Considering the fact that the profile picture of the Samsung's mobile Facebook account was changed, which had Samsung written in a folded manner, it looks like the news regarding the foldable smartphone is actually true.

So what do we know about the smartphone as of now?

Firstly, we know that this device will have a display of 7 inches in a folded state. When it is unfolded, it will make up two displays of 3.5 inches each with a third display on its outside allowing quick access to features.

According to the wall street journal, when the screen of this phone is folded in a half, much like a wallet, the front of the phone will have a small display screen with a the cameras on its back.

There have been rumors that there will be a third display on its outside. This is primarily for the quick access to features that do not require an unfolding of the phone. In other words, you could use the third screen to check your notifications or to carry out other casual tasks such as making a call, or reading your messages.

The prototypes and patents of Samsung have shown a device that closes either horizontally like a notepad or from one side to the other much like a book. Nevertheless, bigger display options will definitely be incorporated due to the fold.

It has also been rumored that the feeling of opening or unfolding the phone will be more like the Motorola Razr flip phones. It is considered to be a 'snap' feeling. However, we are not sure about such minute details as of yet.

Considering the technology constraints that the foldable phone may have, it looks like the rumor that the Galaxy S10 has a fingerprint scanner in the display may not be applicable to the Galaxy X.

There is another rumor that a new version of the Android is being designed to be used on the foldable phone. Since Samsung is known to customize the Android OS for its smartphones, this actually sounds true.

Another rumor is that the Samsung Galaxy X will have several wonderful features that will rule the need out of tablets. You may as well end up selling your tablets away as they may not be of use to you anymore due to the features present in this foldable phone.

Nevertheless, one thing's for sure. The foldable design of this smartphone will certainly make it more fragile, and easily damageable. So users will have to take extra care when it comes to its use. Moreover, it might lack compatibility with several external accessories due to its distinctive design.