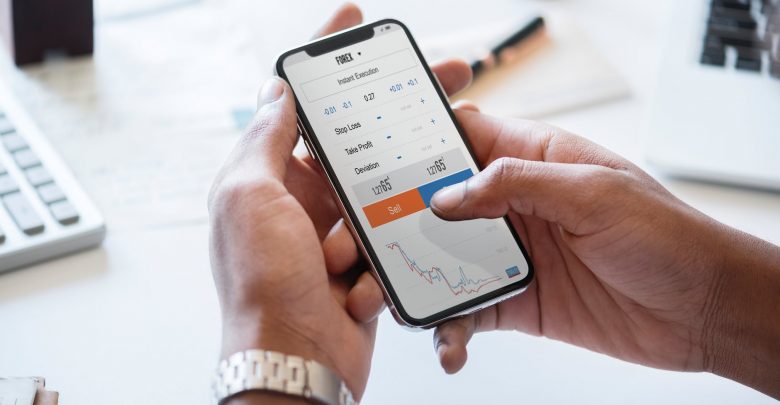 Apps for investing are becoming more popular as new investors wanting to join the stock market. They have even proven useful for experienced investors looking to boost their portfolio or save money. Whether you're buying stocks for the first time or the fiftieth time, here are 5 of the best apps for investing.
Robinhood for Free Stock Trades
Robin Hood is a British folk hero known for stealing from the rich and giving to the poor. The Robinhood investment app gives everyone the power to get into trading by offering free stock trades. The trades here really are done on zero commission.
Robinhood offers a basic no-frills way to trade and invest. There is a premium subscription offer called Robinhood Gold, but most people will get along fine with the basic version. Between the money made from Gold accounts and the money saved from not having a lot of physical locations, the developers can pass the savings on to customers with their zero commission accounts.
Acorns for Automated Investing
Acorns gives you the chance to invest automatically without having to think about it. Connect your debit or credit card to the app, and it rounds up transactions to the nearest dollars and puts the "spare change" into an investment account. The money you save automatically is then invested automatically into one of Acorn's ETF portfolios.
They say that if you take care of the pennies the pounds take care of themselves, and Acorns was built on that idea. You'd be surprised at how quickly that spare change adds up, and what it can do for you when handled properly.
Stash for Learning About Investing
The Stash app is another low-cost way to build a better portfolio. It's like Acorns in some ways, but instead of doing everything for you like Acorns Stash teaches you how to invest yourself. It comes with educational content built in that is customized around you and your preferences. Choose from a pre-made portfolio or make your own custom one and then set up your "Auto-Stash" plan to automatically invest in said plan, or just add your own money.
All of the terms, phrases, and acronyms of investing can be a barrier to entry for beginners. Stash doesn't go into as much depth on companies as other stock brokerages, but instead, it goes into depth on the art of investing. It makes a fantastic starting point for budding investors.
Vault for Retirement Saving
If you work for yourself – like being a freelancer – then you don't have access to a 401(k) plan and will have to put together, and invest in, a retirement plan of your own. There are several options for self-employed investment, but Vault is one of the best.
Vault gives users the chance to open IRA, SEP IRA, and Roth IRA accounts for their investments. SEP IRA accounts are made explicitly for self-employed people saving for retirement. No matter what kind of IRA you want though, Vault will help you invest into it based on a percentage of your earnings. The app sends you a notification when you receive payment, confirming that you want some of it to be placed into your account. There's also an option to have this handled automatically.
Stockpile for Stock Gifting
Stockpile takes a unique approach to stocks. It allows you to buy fractional shares with a multitude of companies. There are also stock gift cards available that treat the recipient to $5 (or more) in stocks. Trades cost 99 cents to make, and there are no monthly fees. Stockpile is a good idea for parents and grandparents who want to get their young relatives interested in investing.
Stockpile has over 1,000 investments available including single stocks and ETFs. The gift cards are available as physical gift cards or electronic ones. A Stockpile gift card pays dividends on itself.