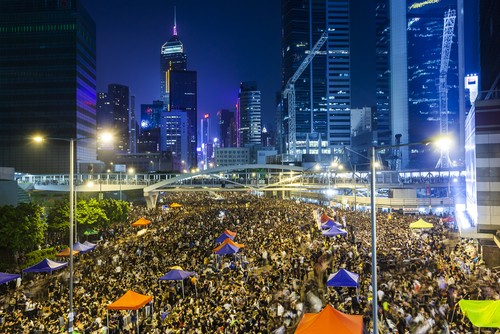 All the Anti-government protests in Hong Kong are finally seeing results, as pro-democracy candidates just secured a majority of the seats, and Hong Kong saw a turnout of over 71 percent.
What Happens Now?
Pro-democracy candidates secured a major lead over the pro-Beijing side, winning 269 out of 452 seats in the most active election in years, and is now hinting at a potential end to the bloody protests going on in Hong Kong for close to a year now.
The protests saw a halt, with the city being relatively calm while voting lasted, and with probably the most shocking results for those siding with China. Chief Executive of Hong Kong Carrie Lam issued a statement regarding the results of the elections:
"There are various analyses and interpretations in the community in relation to the results, and quite a few are of the view that the results reflect people's dissatisfaction with the current situation and the deep-seated problems in society. (The government) will listen to the opinions of members of the public humbly and seriously reflect." - Chief Executive of Hong Kong Carrie Lam
With the results and the massive victory for pro-democracy candidates, which could be seen as a win for protesters as well, many are calling for the immediate implementation of the Five Demands, which are: withdrawing the extradition bill, launching an independent inquiry into alleged police brutality, retracting categorizing June 12 protests as "riots", amnesty for arrested protesters, introducing universal suffrage for the manner of electing the Legislative Council and Chief Executive.
Pressure is now on leader Carrie Lam and the pro-Beijing side, but tensions have not calmed at all, despite the results, and the U.S. is also taking quite a passive stance regarding Hong Kong:
"We have to stand with Hong Kong, but I'm also standing with President Xi. He's a friend of mine … I stand with Hong Kong. I stand with freedom. I stand with all the things that we want to do but we also are in the process of making the largest trade deal in history," President Trump said in an interview with Fox.