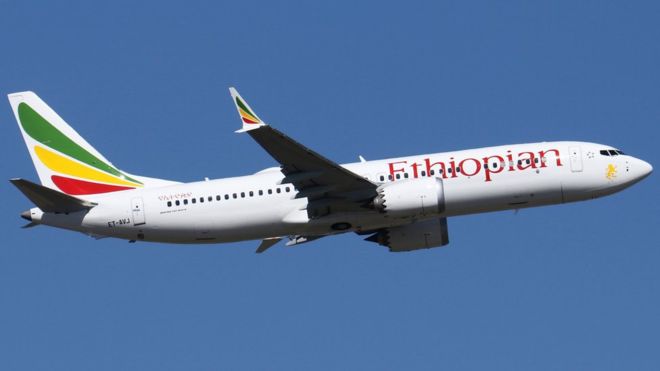 Economy
Boeing 737 Max Deliveries Tank as Airlines Stop Orders
Boeing became the center of attention for all the wrong reasons recently, following the tragic Ethiopian crash involving one of their Boeing 737 Max aircraft. Now the business side of Boeing is hurting as airlines have stopped ordering the jet. It's the latest sign of just how badly tarnished the reputation of the 737 Max – once Boeing's bestseller – has become.
Boeing recently released data that showed only 10 737 Max jets were ordered for the first two months of 2019. There were absolutely no orders for the craft in March, which was when a 737 Max jet owned and operated by Ethiopian Airlines crashed and killed aboard. This was the second crash in recent months involving the aircraft.
The number of orders is down significantly on the 112 orders of the Boeing Max from the first quarter of 2018. Southwest Airlines alone purchased 40 of those 112, with 25 going to Ryanair.
Things aren't looking too bad for Boeing though. There was some good news, as the number of orders for their other commercial jets received a slight boost. The company managed to sell 85 commercial planes for the last quarter, compared to the 68 from the previous year. Even so, the sales data for the Boeing Max shows just how scrutinized the aircraft is, and how much this scrutiny is damaging the bottom line at Boeing.
Investigations continue into what caused the Ethiopian crash, along with the other Max crash from last October. The two accidents resulted in the deaths of 346 people in all and, as a result, all 737 Max planes were grounded last month. Boeing also stopped delivering the planes and announced that they were cutting back production of them.
The investigation into the crashes is focused around the automatic safety systems of the 373 Max. Boeing says that they are developing a software fix for the issue.
While the crashes no doubt contributed to the lack of orders, they aren't the only reason that the aircraft has fallen out of favor. Another big reason was the development of the next-generation of single-aisle jets being worked on by Boeing and their main rival, Airbus. These aircraft are getting a lot of orders as the technology behind them becomes more advanced.
Airbus themselves are clear proof of this, as the sales of their 737 competitor – the A320 – were down even more than orders of the 737. While it's absolutely true that Boeing suffered a lot of backlash from the crashes – including the grounding of the 737 Max – they still have some things working in their favor. Their other planes are selling well, and they are continuing to work on the next generation of air travel. It doesn't look like Boeing is out of the picture just yet.