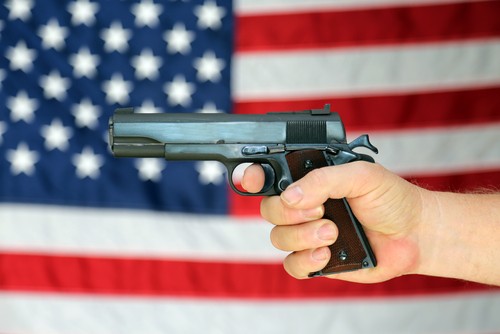 A Bronx man's firearms and handgun license were taken away by police just a few weeks before asking the SCOTUS to hear his case regarding overreaching NYC gun regulations.
The Biggest Gun Rights Case Since 2010
A regulation in New York restricting transport of handguns by licensed owners to shooting ranges, despite allowing hunting during designated seasons, is being challenged by Efrain Alvarez with support from the National Rifle Association, claiming that it violates the Second Amendment right to keep and bear arms.
Despite the regulation getting altered in July, now allowing transportation of handguns outside NYC, the case has not been dropped yet, although city officials attempted to get it over with by saying the case was now moot.
Alvarez, who was previously arrested and charged with filing a false police report, saw his handgun license be suspended for the second time in a decade, and all his firearms confiscated.
"I'm still numb about it. It's my lifelong collection," he said about the 45 guns that were taken by the police.
Alvarez does not believe his legal troubles make him challenging the regulation awkward or not right, saying they're completely different things - "my suspension has nothing to do with my fight in court."
"If a bad apple grabs a gun and he does something stupid, it kind of falls on me because I'm part of what's going on. So it would kind of hit a sore spot," Alvarez said, as a supporter of gun control measures such as detailed background checks.
"Everybody who owns a firearm in New York City should have the right to take that firearm to his property, and out of the city to go shooting. We're not looking for anything else as far as I'm concerned," Alvarez continued, highlighting his desire to Continue enjoying his hobby and participate in shooting competitions with his favorite gun and self-made bullets.