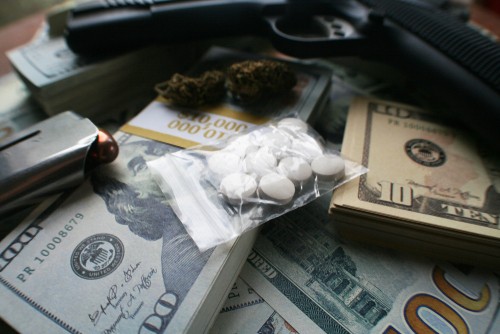 Homeland Security Secretary Chad Wolf and President Trump are going after drug cartels, designating them as terrorist organizations, allowing the U.S. to act against them.
New War Against Cartels?
Cartels "will be" designated as terrorist organizations, Trump told Bill O'Reilly in an interview, saying he has spent well over three months working on it, and despite Lopez Obrador, the Mexican president's rejecting any "intervention" by the U.S., Trump said that at "some point something has to be done."
"The TCOs and cartels, they control the southern side of the border. They have to be paid. They have to be compensated for any of these large flows coming across the border. You eliminate that and you eliminate their ability to recruit in Central America and bring these folks up," Chad Wolf said, who took on the position of DHS Secretary last month, with priorities shifting to pursuing TCOs, such as MS-13 and the Sinaloa Cartel.
"When we talk about TCOs, it's not only them facilitating the flow of migrants to the border. It's also drugs, weapons and a lot of the violence," Wolf added, and the nation was reminded of this earlier this month with the deaths of 9 American citizens, who were gunned down by cartel members.
The war against cartels could very well be kicking off soon, as Trump announced their designation as terrorist organizations, and all that's left is for the U.S. to convince Mexico to join in instead of refusing intervention.
Mexico's President Andres Manuel Lopez Obrador is dismissing the Trump administration's actions as "Interventionism." Lopez doesn't see an immediate reason to act and states that he will examine the matter further after the Thanksgiving Holiday.
The influx of drugs, gang members and human trafficking victims into the United States via Mexico is well documented. Whether Mexico's president is committed to assisting the effort to reduce or end that sad reality for Americans living along the border remains to be seen.