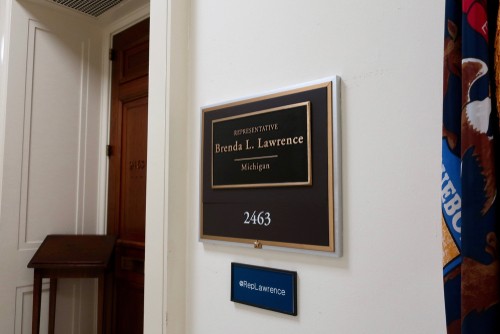 Democratic Rep. Brenda Lawrence of Michigan has changed her position on impeachment, no longer supporting "removing" Trump from office, instead opting for censuring the president.
"I don't see the value of taking him out of office."
Despite no longer seeing any value in attempting to remove Trump from office, the Democrat does believe that this behavior is not acceptable and should not be condoned, presenting censure as an alternative.
"It's in violation of the oath of office of a president of the United States, and we have to be clear that you cannot use your power of the presidency to withhold funds to get a foreign country to investigate an American citizen for your own personal gain. There's no way around that," Lawrence told Michigan radio host Charlie LeDuff.
"I want him censured. I want it on the record that the House of Representatives did their job and they told this president and any president coming behind him that this is unacceptable behavior and, under our Constitution, we will not allow it," she added, saying that a "discussion with the party and with the caucus," regarding censuring Trump over impeachment would have to happen.
A House Democrat no longer supporting impeachment could lead to others following in her steps and choosing to opt for censuring the President instead of impeaching him. Nothing new has come from the public hearings regarding the impeachment probe so Democrats could start looking for other ways to "fight" Trump before the 2020 election season fully kicks off.