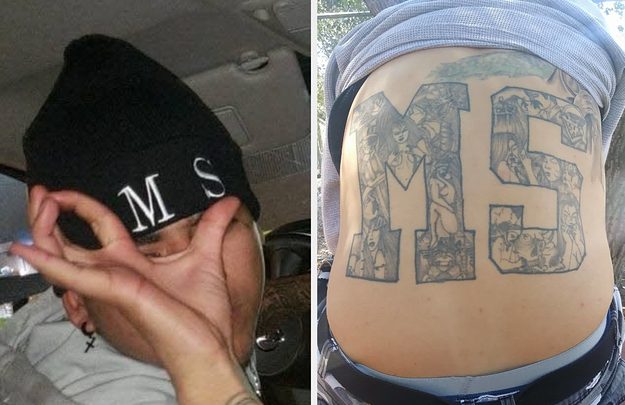 America
Build the Wall NOW! MS-13 Killers Plead Guilty to 2 Murders
Four illegal aliens residing in the US who are members of the gang MS-13, admitted to 2 murders, one of a 21-year-old woman and of a 17-year-old teenager.
Both murders share a frightening end result – the victims being decapitated with a machete. The woman, Jennifer Rivera-Lopez, was lured to a park in June 2017, where she was killed and later buried in a secret grave. The other victim's body, 17-year-old Neri Giovani Bonilla-Palacios, was found in the woods with signs that the boy was given a brutal beating before having his life taken as court papers reported "at least 108 sharp and blunt force injury wounds."
The four criminals – Ronald Mendez-Sosa, 21, Brenda Argueta, 20, Ervin Arrue-Figueroa, 20, and Francisco Ramirez-Pena, 24, all residing in Maryland, pleaded guilty to the murder of Jennifer Rivera-Lopez, while Mendez-Sosa also admitted participating in the murder of the teenage boy. Court indicates and alleges the most likely reason for the murders was the association the victims had with a rival gang.
The court papers show many specifics and each individual's role in the carried out murders – Argueta using social media to draw out Rivera-Lopez, "at which point several other [MS-13] members forced [Rivera-Lopez] into another vehicle and took [Rivera-Lopez] to the site of the murder," additionally stating that Mendez-Sosa aided the murders by being the transporter to and from the scenes.