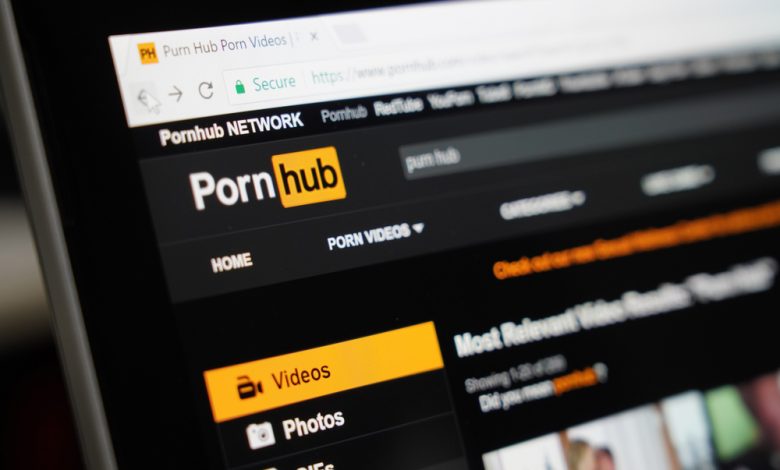 Internet pornography has been around for about as long as the internet itself has. With those porn sites comes the risk of exposure to viruses and malware as new reports from Kaspersky Lab suggest that hackers are using pornography as a trap to steal information from web users browsing websites such as Pornhub. 
Does this mean that porn is to blame, though? Does it mean you have to wonder, can Pornhub infect your PC? Yes and no. The reality is that porn sites are just as vulnerable to hacking scams as any other kind of website. While it's true that hackers are targeting them more, most of the main porn websites – sites such as the aforementioned Pornhub – are considered mostly safe. Practice safe browsing habits such as not clicking on any suspicious links or ads, and you can avoid any sort of nasty Pornhub virus. 
How to Avoid Viruses and Malware 
Phishing is the most common form of cyber attack used to breach systems. With phishing, users are offered a fake opportunity to give up their personal information, such as their email address or credit card number. With porn sites – and other websites – phishing attacks generally come in the form of adverts and dodgy newsletters. Any advert advertising all those hot singles in your area? You probably don't want to click those. There are better ways of finding attractive people in your area. You don't go to a porn website to find a date, so don't expect to find one there.
The good news is that these attacks are really easy to avoid. Just don't click on anything suspicious. If you receive an email or get hit with a pop-up, just click out of it. Don't respond. Never give anyone your information. It's as simple as that. Also, don't download any software. Especially not from a porn website. 
Watch out for malware on your phone too. Don't download apps from porn websites unless you know what they are (such as an official Pornhub app). Don't worry too much about viruses related to Flash Player, though. Most browsers have them built-in and keep them regularly updated. 
Why do Hackers Use Porn?
Kaspersky offers a pretty simple explanation as to why hackers continue to go after porn users; "The difference is that, in general, victims of porn malware, especially the most severe scareware types of it, are unlikely to report the crime to anyone, because they would have to admit they were looking for or watching porn." Don't be ashamed if you get a virus from a porn website (or indeed anywhere else). These things happen, and you have to take care of them before they become a serious issue. 
Stay safe online by using trusted websites, avoiding downloads from unknown sources, and avoid purchasing premium porn accounts on the dark web. There's nothing wrong with watching porn. Just do it as safely as you'd do anything else involving sex.