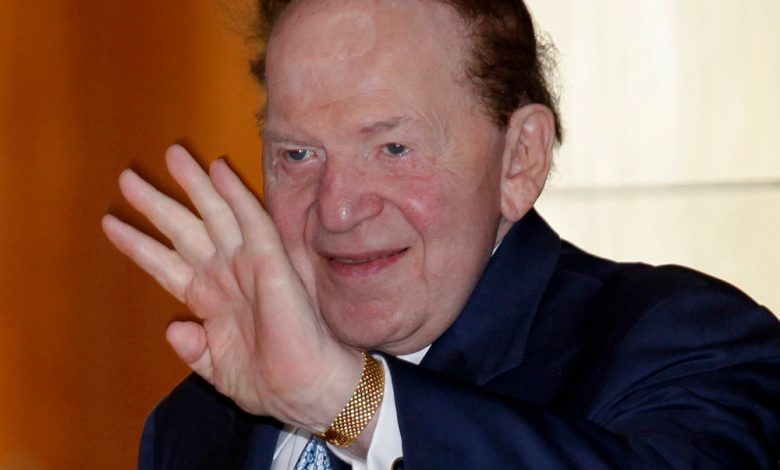 Casino magnate and philanthropist Sheldon Adelson (87) died on Monday, due to some complications of his cancer treatment. 
The chairman and CEO of Las Vegas Sands left the company last week to resume his treatment for non-Hodgkin's lymphoma, found in February 2019.
Sheldon Adelson is among the richest men worldwide, known as one of the major donors to Republican politicians and Donald Trump's supporters, who donated $20 million for his presidential candidacy. 
Following his death, Sands stated that Adelson's impact on the industry "will be everlasting."
Adelson used his $35 billion fortune to influence the American policy toward Israel, help guide the Republican strategy, and lobby against threats to his business interests.
The philanthropist donated hundreds of millions of dollars to medical research and Jewish causes and owned Israel's largest daily newspaper by circulation.
On Tuesday, Israel's Prime Minister Benjamin Netanyahu expressed his "deep sorrow and heartbreak" over Adelson's death, saying that "many among the Jewish people, in the State of Israel, and in the whole world, share in this heavy mourning." 
President Trump also reacted to his donor's death, stating that "The world has lost a great man" and "He will be missed."
Vice President Mike Pence, President George W. Bush, and many other prominent politicians have expressed condolences on Sheldon Adelson's death, saying that the businessman has "embodied" the American dream and "changed an immeasurable number of lives."