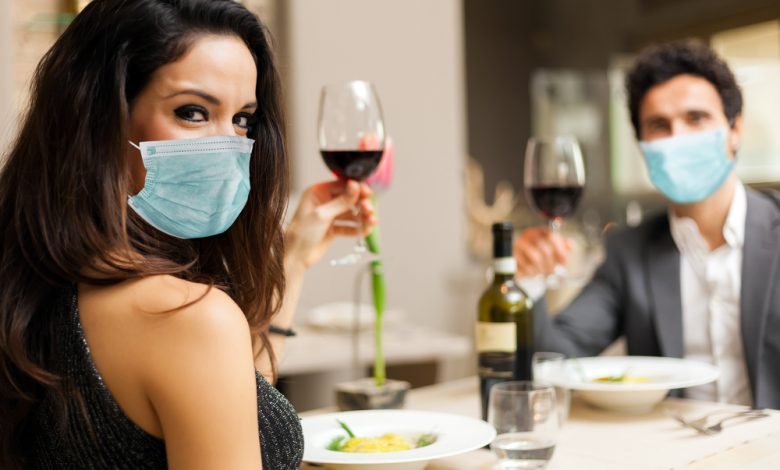 A new report by the U.S. Centers for Disease Control and Prevention (CDC) shows that when compared to other social activities, dining out at a restaurant or drinking at a bar may increase the risk of COVID-19 infection.
"Reports of exposures in restaurants have been linked to air circulation. Direction, ventilation, and intensity of airflow might affect virus transmission, even if social distancing measures and mask use are implemented according to current guidance," - Report by the CDC on COVID's transmission rate.
Dining Out Increases the Chances of Getting Infected With COVID
The CDC report involved people who carried out a COVID-19 test at 11 health care centers in July and filled out a questionnaire. Almost 50% of the 314 participants in the study, tested positive for COVID-19.
The participants were asked about any community exposure during the two weeks before being tested, such as gatherings in a home, shopping, dining in a restaurant, going to an office, salon, gym, bar, public transportation, etc. Furthermore, individuals participating in the study had to rate the adherence of social distancing measures at the location for each activity. 
According to the report, the participants who were infected with COVID-19 "were approximately twice as likely to have reported dining at a restaurant than were those with negative SARS-CoV-2 test results."
The report adds that face masks cannot be effectively worn while eating and drinking, whereas shopping and other indoor activities do not interfere with wearing masks. The study does not report where the participants ate or drank - inside or outside. The CDC advises people on Twitter to "Choose pick-up/delivery if possible & take steps like staying 6 ft from others & wearing a mask."