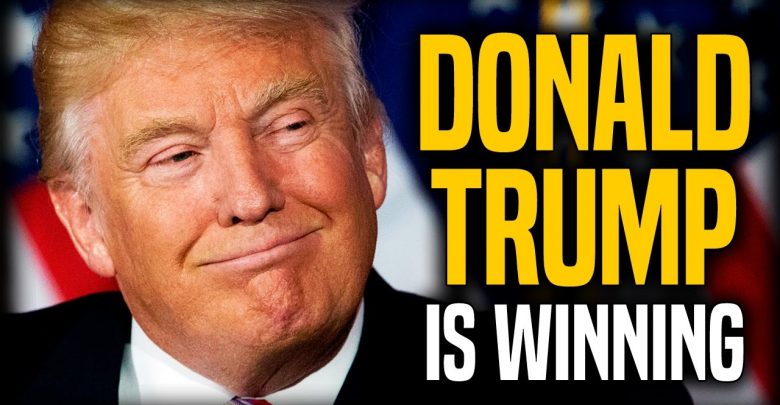 Special Prosecutions that amounted to nothing more than a witch hunt. A mainstream media that is committing to disseminating "fake news" designed to disparage a successful sitting president. A Democratically controlled House seemingly headed towards impeachment.
Despite all of this, President Donald Trump's job approval rating is at a two-year high of 48%, according to a new Harvard CAPS/Harris Poll.
According to The Hill, the latest upswing is as a result of the powerful American economy.
The latest stats represent a 3% increase from the March 2019 45% approval rating Trump had in the same poll. June 2017 was the last time Trump saw numbers this high.
"People's views on the economy are gradually pushing Trump's numbers up and his actions on other issues like China and immigration are neutral to positive," Harvard CAPS/Harris Poll co-director Mark Penn said. "Every point of increase in this range of 45 to 50 improves the possibility of re-election."
This survey was conducted online from May 29-30 and queried 1,295 registered voters.