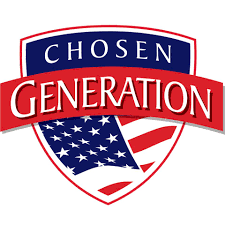 Mass Media
Chosen Generation Radio: Jeff Dunetz on Israel and Tlaib/Omar
#StopGovernmentFraud Richard Manning: President of Americans for Limited Government, Adam Lovinger did his job. He pointed out that the Department of Defense's Office of Net Assessment failed to properly audit contractors and require that they actually do the work for which they were paid and a just released Inspector General report has proven Lovinger's allegations to be true in the case of the infamous Stefan Halper, who was identified as someone who sought to infiltrate and spy on the Donald Trump campaign for president in 2016.
#DefendIsrael #ExposeOmarandTlaib Jeffrey Dunetz: Award winning writer at YidwithLidBlog discusses the real reason Israel refused entry to Ilhan Omar and Rashida Tlaib. "And it is an opportunity for us to explain why it is we support a nonviolent movement, which is the BDS movement." Ilhan Omar. BDS is designed to destroy Israel's economy. Interior Minister Aryeh Deri, responded to Tlaib, "Congresswoman Rashida Tlaib just tweeted that she will not visit Israel. Last night, she sent me a letter asking me to allow her to visit her grandmother, who is in her 90s, because 'this might be my last opportunity to see her.' I agreed to this humanitarian request, but it turns out that it was just a provocation aimed at embarrassing Israel. Her hatred of Israel is greater than her love for her grandmother."
#Greenland Lowell Ponte explains the President's interest in Greenland and why it might not be such a bad idea.
#NYTimesRacistAgenda Daniel Greenfield Front Page Mag and Sultan Knish discusses the NY Times efforts to make racism the issue for the 2020 Presidential elections since their attempt to hang the President on the Russian hoax did not pan out.