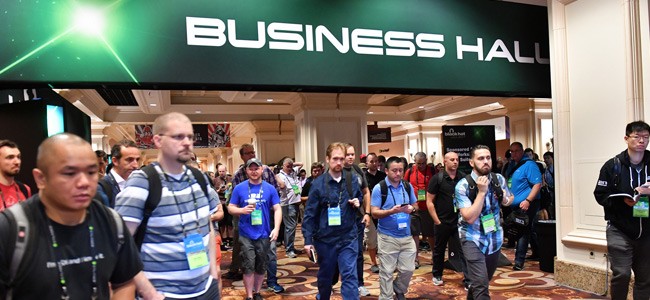 The hackers and cybersecurity researchers at the annual Black Hat computer security conference out of Las Vegas may have found themselves exposed to an entirely different kind of virus. The Southern Nevada Health District (SNHD) issued a warning on Thursday that individuals in the vicinity of Las Vegas for the conference could potentially have been exposed to measles. 
According to a statement by the SNHD, "The Southern Nevada Health District is informing individuals and the public who were at different locations listed below that they might have been exposed to a person who was confirmed to have a case of measles."
The locations in question happen to include the restaurants Aureole and Lupo. The restaurants, in the Mandalay Bay, were exposed to the measles on August 5th and 3rd respectively. The Black Hat conference ran between August 3rd and August 8th, with events taking place at the Mandalay Bay.
Attendees at the conference were urged to get any measles vaccines they needed just in case. 
The Center for Disease Control and Prevention (CDC) warns that the measles virus is potentially deadly for young children who get it. 
"People who may have been exposed should also contact their health care providers if they develop a rash with fever or other symptoms consistent with measles within 21 days after their visit to these locations," advises the Southern Nevada Health District. "It is recommended that anyone with symptoms contact a health care provider's office before entering a health care facility to allow the facility to make appropriate arrangements to ensure the illness is not spread."

- Statement released by the CDC
It's unclear if the visitor with the measles virus was an attendee of the Black Hat conference or not. Perhaps they just wanted to visit the town and thought that early August was the right time. Either way, the security at the event probably wasn't prepared for a real-life virus outbreak at a conference about computer viruses.