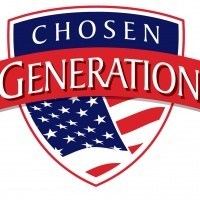 Today on @ChosenGenerationRadio:
Don Jans author, speaker, Goodbye Constitution Freedom America discusses Venezuela and the collapse of the Socialist regime that started with Hugo Chavez.
Scott Uehlinger Former Station Chief CIA Retired discusses the claims that a pending Indictment against John Brennan former CIA Director exists and what those involved in a coup d'etat against President Trump are likely to face.
Former Colorado State Sen Ted Harvey discuses the continued assault against the President and now against his Attorney General and political appointees.
Bart Marcois a career Diplomat across several administrations discusses the current landscape in Foreign Relations. Israel is being attacked by Ilhan Omar how does that impact our relationship. Iran continues to rattle their saber. President Trump just met with Putin what is interesting about this meeting?