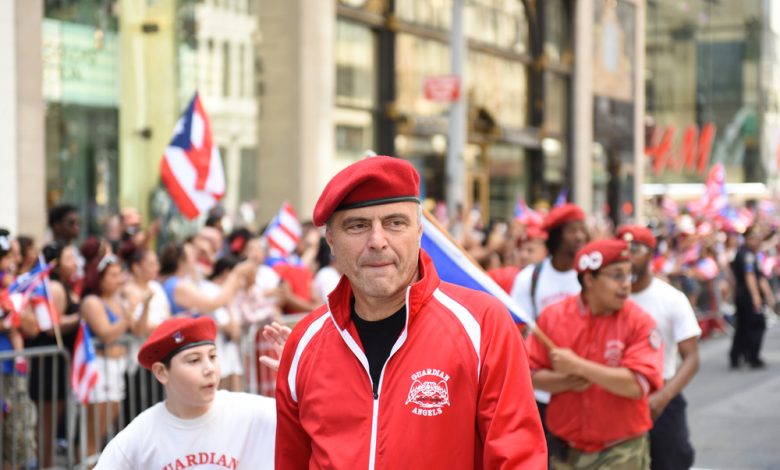 It's Primary Time in New York.
About a month ago, I wrote about why the Jewish communities in New York must get involved in the primaries. I hoped you listened.
I have some important updates that are "scary." Unfortunately, a popular theme in many campaigns is an increasing theme of anti-Semitism. Dianne Morales, one of the leading candidates for mayor of New York City, called Israel an apartheid state in a private event last December.
Additionally, City Council candidate Sara Lind's campaign manager, Quinn Mootz, called the Upper West Side "too Jewish."
And there is simultaneously another confusing theme from candidates from both parties. They all claim to be with the Jewish people of New York, even if they aren't Jewish.
Here is an important checklist to help you decide if they really are:
Are they endorsed by the teacher's unions that encourage a biased history of Israel and the Jewish people?
Are they supporting Black Lives Matter, an anti-Semitic group?
Are they defunding the police on their platform?
Who within the Jewish community is endorsing them?
Find out their relationships with Jewish organizations before becoming a political candidate? For example, have they given money to Jewish groups or volunteered time to a Jewish cause as a private citizen?
Have they ever visited Israel? Did they visit Israel as a private citizen and/or part of a political mission?
Let be honest.  No one is really enthusiastic in either party about their choices.  I predict low turnouts in June on primary day and in November on Election Day.
Here is a secret.  The Jewish vote will make the difference.  Jews donate on a higher percentage and if motivated, Jews will vote.
So, who are we liking:
Jews are leaning towards Andrew Yang and Curtis Sliwa for mayor.
Andrew Yang represents a voice Jews can relate to.  Before COVID, Asian Americans were the targets of education discrimination in the public school system.
The New York City Department of Education just eliminated the Talented and Gifted Program.  Merit and hard work won't matter.  Legal status won't matter and safety won't matter.
Safety runs in and out of schools.  Asians and Jews share a sad commonality, we are both the targets of hate crimes of higher levels than other groups.
Curtis Sliwa has the history of standing up with the Jewish communities way before he was a candidate.  He marched and danced with his sons at many parades and events.  I was with him.
Sliwa volunteered his Guardian Angels team to protect Jewish communities when Jews were attacked on the streets and DeBlasio did nothing about it.
Curtis has a public and private history of strong relationships with the Jewish communities.  They just wished he wasn't so outspoken against President Trump, because many are upset with the Biden administration.
I just wish he stayed away from some rogue, questionable groups.
However, I am hearing, if the right candidate with money and name recognition jumped into the race, New Yorkers from both parties would welcome it.
Let's talk Comptroller.  If you were to stand by a supermarket and survey 100 people, I bet most wouldn't be able to tell you what a comptroller does and who is even running.
That is a shame.  Comptrollers control money, budgets and the tax dollars out of your pocket.
There is only one name.  Unless he commits a major blunder or crime, it's Corey Johnson's to lose.
Shame on the republicans for not even finding a true qualified candidate to give voters a real choice.
Who Is Going To Win The Elections In NYC this November?
I am asked everyday for help in many campaigns.  I am asked everyday by voters who to help.
New York is a mess.  Unfortunately, 2021 will not help.  The only productive fact will be that the winners will determine a lot about who will win the Gubernatorial and Congressional races in 2022.
New York needs new leadership.  I am talking leadership as in committee leaders, county leaders and state leaders in both parties.
Current leaders haven't received the memo yet, New Yorkers are leaving in record numbers and never coming back because of your inability to work together and build a better state!
People are not interested in voting for skin color or personality.  They want to vote for issues!
They will reject the extreme candidates, their outlandish remarks and agendas for those who have records of more moderate policies and even crossing the aisle.
They aren't voting for Scott Stringer, even if he is Jewish because he stands with AOC and Tiffany Cuban.
The Brooklyn half of Congressman Jerry Nadler's district did not vote for him.  Imagine if the Republicans actually ran a real candidate and did the appropriate work.
I won't focus on Nassau and Westchester counties until after the primaries.  However, things are just as pathetic there.
Jewish Vote GOP will be happy to help candidates on a grassroots level.  We can be reached at jewishvotecounts@gmail.com
Let's Make New York Great Again!