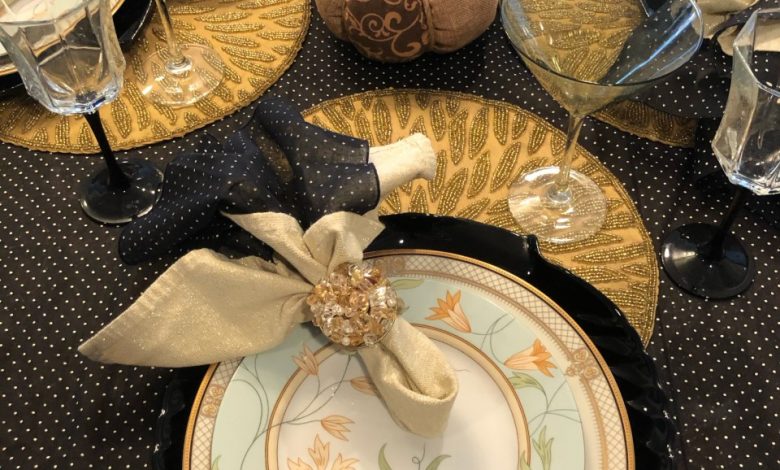 Regardless of where you are residing in the United States, one thing is certain, Thursday is Thanksgiving.
Depending on your state and local restrictions on travel or your freedom to choose a small crowd with or with a Zoom computer connection, please are shopping, cooking and preparing for this annual day of thanks and appreciation.
Many are saying that they are thankful that 2020 is almost over.
However, many are still grateful for living in the land of our constitution and the freedoms our amendments give us to defend ourselves, voice our opinions and vote.
Like myself, many will have small, intimate gatherings. Nevertheless, menus will contain overstuffed birds, dressings, gravies, lots of root vegetables, and many pies. No one will count calories or stop at one drink.
I decided to make Thanksgiving as special as ever— and that includes the decor. However, like many of us, I wanted to be creative AND on a budget.
I did not spend one penny on this year's Thanksgiving decor—but I love how it all came together.
Here are some tips for Thanksgiving Style
Go through drawers and closets for vases, dried flowers and art supplies. You would be amazed what you find.
Think out of the box. I decided that I was going to mix modern black, gold and silver with traditional browns and rustic colors.
Mix materials. I mixed bone China with plastic and paper in different place settings. Mix heirlooms with finds from discounted craft stores. You can even alternate settings and have have fun with different napkins and folds.
Get your family involved. Have children color placements and make place cards.
Don't limit your decor to a table. I decorated my front lawn, various tables in other rooms and even added fall scents and paper hand towels with pumpkins and leaves in the guest bathroom.
Use water pitchers and extra gravy boats as flower vases. Use cinnamon sticks, whole nutmeg balls, fruits like persimmons and pomegranates in your decor. Nothing is a pretty as a fresh stalk of Brussel sprouts and then using them in a recipe over the weekend.
I have a few gravy boats that have tops that broke. In the past, I filled them with mini cactus or succulents. Everything seems to have a use if you are creative.
Finally, I'd your stores are not shut on lockdown, shop for sales after Thanksgiving for clearance goods. You can even find plates, cups paper and artificial flowers at amazing discounts. Even if you find four plates, they can be used to serve side dishes or desserts.
Here are a few pictures from Cindy's Corners Thanksgiving 2020-All Recycled: