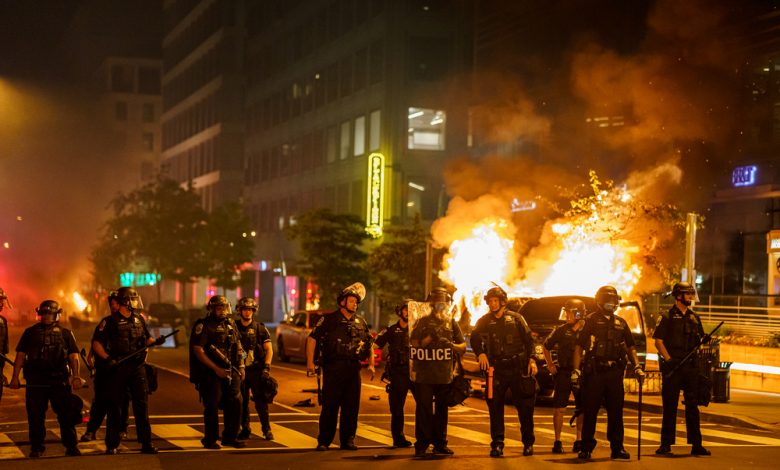 One of the Ten Commandments. Another is Thou Shalt Not Steal, or Bear False Witness. You know the rest. The original rule of law.
We all saw the tape. We all followed the courtroom drama. We all feel bad when someone dies. We all feel bad when something bad happens. That is, if we are humans and have feelings. That is, if we were taught right from wrong.
Here is what nobody is talking about. How did each of these events start? Why these people? What do all of these events going back to Trevon Martin have in common?
A similar connection to all of the tragedies is resisting authority. If only many of these people didn't have prior criminal records. If only they had just responded in a way so that police and others in authority did not have to stop them in the first place.
I am the type of person who puts extra money in a parking meter to avoid a simple ticket and fine so I do not have to deal with law enforcement and traffic court, but I want my police near me if a suspicious incident in my home caused the alarm to go off.
I want my police near a school to break up a fight when principals and teachers ignore them at the risk of hurting children who have to be in that environment.
Actually, most people from all backgrounds agree with me. Why are feelings and opinions overtaking facts?
If people of all ages, sexes, races, religions and backgrounds were really honest, they would speak the truth.
Did every victim have backgrounds of question? Comparing George Floyd to Reverend Dr. Martin Luther King us ludicrous. King never assaulted a pregnant woman.
To compare Supreme Court Justice Thurgood Marshall to Breanna Taylor is insane. Marshall would never hold drug money for a partner in a complex relationship.
Freddie Gray had a police record and spent time in jail from to the 2015 incident. The list goes on. Is it racist to follow the law?
As a white woman, I want white women who break the law to go to jail or the appropriate punishment deemed necessary by those in charge of the case.
I resent attorneys like Gloria Allred and her daughter Lisa Bloom who are motivated by feelings over facts in several cases. Emotions Over Facts Will Eventually Turn Our Country To Become An Ex-Superpower
Take the last night's Oscars. Did the color of skin determine have an effect on outcome, rather than the actual work of merit? Was Hollywood looking for the headline—We make history, or and the winner Is, the best of 2020!
When you water down education, the rules of the land and employment opportunities to achieve an outcome in stead of rewarding the best, you get people feeling they are entitled. These people feel the right to intimidate and take advantage of regular Americans at times.
Nobody does this better than the Reverend Al Sharpton. Why does the black community allow him to be front and center?
He frauded his community with a story of a fake rape and media campaign of Tawana Brawley. It seems he did more harm to teenage black women than anyone else.
Why is the government not arresting him for tax evasion? Why do they seize his salary from MSNBC? Why isn't he arrested for incitement of rioting and violence? Is he really a role model?
He can do more by demanding that people follow the law.
All of the families that are winning millions of taxpayer dollars should donate to a unified organization to improve education and teach how to interact with any authority appropriately. Teach the law. Become part of law enforcement, which many already are.
It would be wonderful if attorneys like Benjamin Crump hold press conferences and guest on CNN and fight for justice for David Dorn, the St. Louis black police officer murdered during rioting in 2020. Why isn't there demand for justice for Miosotis Familia, a black, woman police officer murdered in New York by a black man who had a drug addiction, on parole and a history of violence against law enforcement.
All of us can unite and support this.
I dare an entertainment show to start this discussion or those in Washington incitement violence with their words calling attention to these two black heroes.
They also leave families, friends and neighbors that deserve support and assistance.
When chaos dominates, nobody involved wins. Go back to the Bible. Jews that were freed from slavery in Egypt were never allowed to enter Israel when they disregarded God.
We all know better. We all can unite with three simple words—FOLLOW THE LAW!
Jewish Vote GOP will be happy to help candidates on a grassroots level. We can be reached at jewishvotecounts@gmail.com
Let's Make America Safe Again!