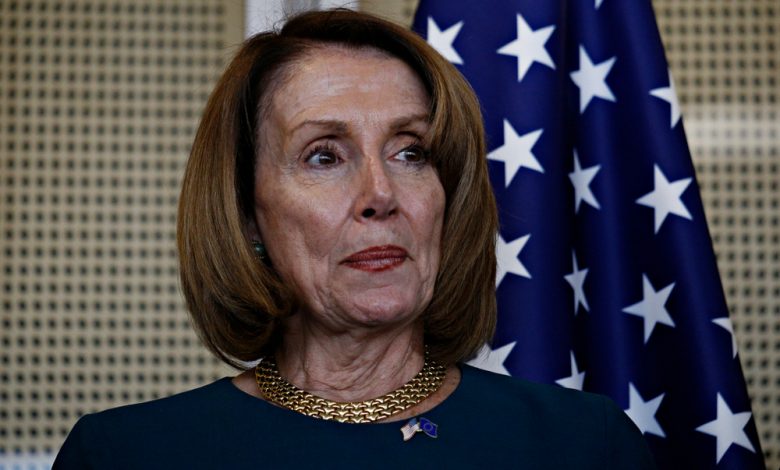 After facing a backlash for calling the Speaker of the House "Crazy Nancy", CNBC host Jim Cramer defended himself on Twitter.
Cramer Claims He Was Being Facetious in Saying "Crazy Nancy"
The TV host uttered the nickname during a television interview with Nancy Pelosi, claiming that he referred to the name President Donald Trump has used.
During an interview on Tuesday, Cramer questioned Pelosi about negotiations with Republicans on a COVID-19 aid deal. "Crazy Nancy" is a nickname that Donald Trump has given the House Speaker to insult her. According to Pelosi, the President's remarks against others are a "projection of his own insecurities."
When Cramer was closing out his interview with Pelosi, he told her he was being "facetious" and she said, "Don't worry about that." 
Later, the TV host tweeted in his defense that he was only denouncing the nickname, while critics stated Cramer used it consciously. 
The defense of Jim Cramer faced a backlash from people who said the comment was sexist and inappropriate as some opined that the TV host "would never say this to a man" and Pelosi "slays Cramer's chauvinism with her dignity." 
According to Rep. Jackie Speier, D-Calif., Cramer should be suspended from CNBC as he has no right to insult Pelosi that way.
"Whether @JimCramer meant to insult Nancy Pelosi or simply refer to Trump's disparaging attacks, the harmful effects are the same," Time's Up tweeted. "We're calling on journalists to stop circulating sexist labels that betray women's skills, insights, & lived experiences as leaders. #WeHaveHerBack"
"When you criticize the president by mentioning what he calls the Speaker of the House, you should not be criticized for mentioning the terrible name he calls her," Jim Cramer responded, while the Trump War Room tweeted, "He's not wrong!"