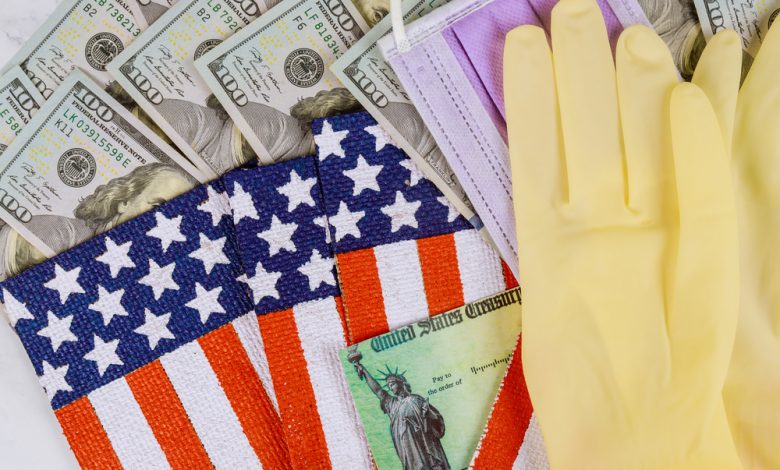 On Sunday, Senate Majority Leader Mitch McConnell announced the Congress has reached consensus on a COVID-19 stimulus package, however, the public details would be reported later. 
Relief Is On The Way for Americans
After accepting a substitute spending bill for preventing a government shutdown, the McConnell stated that he was  "relieved that we appear to be hours away from legislation."
Yet, the stimulus package should be approved by the House Rules Committee first, and it is currently not clear when that will happen.
The lawmakers reported that the relief package will provide $300 temporary supplemental jobless benefits weekly, as well as $600 direct stimulus payments to US residents, including additional subsidization for renters, schools, health care providers, and small businesses. 
The special assistant to Donald Trump, Ben Williamson, stated that "President Trump has pushed hard" for sending Americans financial support, and he is looking forward to "Congress sending a bill to his desk imminently for signature." 
In a joint statement, Nancy Pelosi and Chuck Schumer said that their first priority is to "crush the virus and put money in the pockets of the American people." 
On Saturday, during the discussion on Capitol Hill, Sen. Pat Toomey presented a list of complaints on the $900 billion coronavirus bill. However, after a discussion with Schumer, Sen. Toomey and the Democrats landed on a compromise.

Following the announcement on the deal, Nancy Pelosi and Chuck Schumer announced additional details on the relief package, which involves $10 billion for child care, $25 billion in rental assistance, $82 billion for local schools, and $15 billion for theaters, colleges, and universities.
The House Speaker also added that "more help will be on the way" after Joe Biden's inauguration.