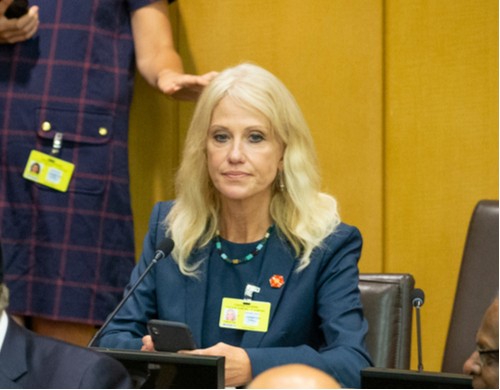 MSNBC's coverage of the first public impeachment hearings on Wednesday saw the appearance of George Conway, in which he made accusations against the President and Republicans alike. This brought about an irked reaction from his wife and current White House counselor Kellyanne Conway, who confronted CNN and Wolf Blitzer after footage of her husband was played. 
"... this is CNN now?" 
Conway and Blitzer had initially sparred over the ongoing impeachment, after which the CNN host seemed to turn things a bit personal, involving Conway's husband stating his opinion on Trump, her boss, and Blitzer making a remark on their marriage, saying "there are issues there," which outraged the counselor. 
"I think you embarrassed yourself and I'm embarrassed for you because this is CNN now? I looked up to you when I was in college and law school, I would turn on CNN to see what Wolf Blitzer had to say about war, famine, disruption abroad. I really respected you for all those years as someone that would give you the news and now it's what somebody's husband says," 

-Kellyanne Conway on CNN Lack of Integrity
Blitzer, however, insisted that he did not want to talk about the Conways' marriage despite bringing it up, and only wanted to play a clip, in which George Conway, an adamant Trump critic, talks against the President.