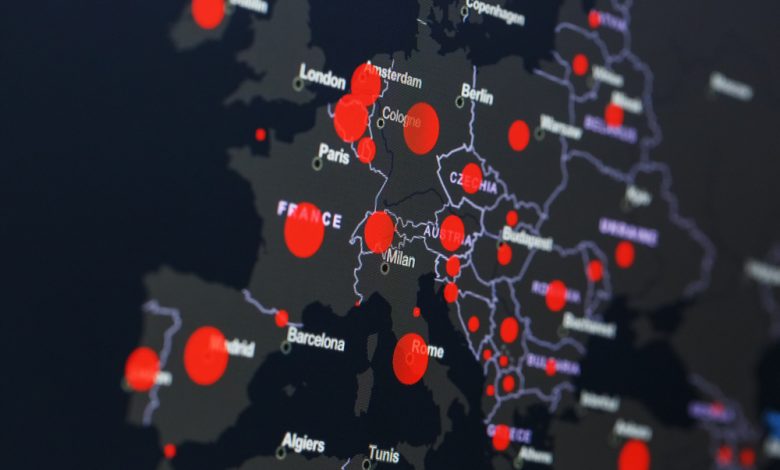 Due to the surge of coronavirus infections in Britain, France, and Spain over the past few weeks, the World Health Organization's Europe insisted governments be 'uncompromising' in controlling the virus.
Other countries causing huge concern include Germany, Italy, Poland, Belgium, the Netherlands, and the Czech Republic.
Dr. Hans Kluge stated that "These measures are meant to keep us all ahead of the curve and to flatten its course," and it's "up to us to accept them while they are still relatively easy to follow instead of following the path of severity."
Currently, restaurants and bars are being closed or limited, and schools have been shut down, while the officials are attempting to increase the hospital's capacity.
On Thursday, the British government placed London and some other country areas into the virus risk level 2, which means that all of them will be banned from meeting people outside their households and should reduce travel.
Starting on Sunday, French President Emmanuel Macron placed 18 million residents in nine "health emergency zones," under a 9 p.m. curfew. The curfew also covers Paris and is about to last for at least four weeks.
The regional government of Catalonia also ordered a 15-day closure on all on-site service at restaurants and bars, leaving only the takeaway option. According to the Catalan Vice President Pere Aragonès, the infection rate is "very worrying" and "we must act today to avoid a lockdown in the coming weeks."
On Thursday, the national disease control center in Germany reported 6,638 cases over 24 hours, which exceed the March record of approximately 6,300.
On Wednesday, Italy registered another 7,332 coronavirus cases, which is its biggest daily record in infections since the start of the pandemic.
Restaurants and bars in the Netherlands also closed, while in the Czech Republic and Northern Ireland schools shut down. 
On Wednesday, the virus cases in the Czech Republic reached 9,544, over 900 more than the previous record.
On Thursday, the new COVID-19 cases in Poland totaled approximately 9,000, and face masks and limited gatherings have been ordered since Saturday.
At the same time, Central and Eastern Europe, Slovakia, Slovenia, Croatia, and Bosnia also registered all-time high daily virus cases, setting new measures and restrictions.
The same happened in Portugal, making face masks mandatory outdoors and imposing fines on individuals who disregard the rules.
Sweden Prime Minister Stefan Lofven, who was largely criticized for the no-lockdown approach, stated that "If there is no correction here, we must take sharper measures."