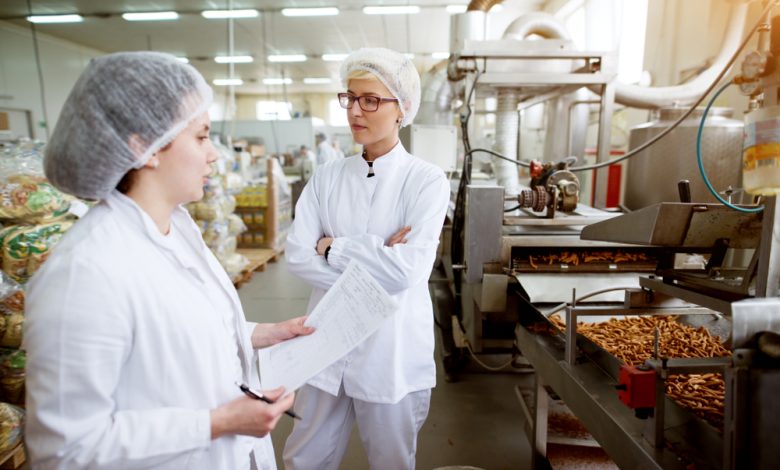 Food supply shortages remain a threat, as more than 60 food-processing facilities have or are experiencing COVID-19 outbreaks.
Virus Outbreaks in Food Plants
The COVID-19 threat hasn't disappeared yet, as it threatens another future crisis with at least 60 food plants outside the meatpacking industry and across the country having seen outbreaks, with at least 1,000 confirmed infections, a study from the Environmental Working Group shows.
The numbers were determined through local media reports, as federal agencies are not reporting the data, with the actual total number of infections likely being higher than the group's estimate. Fruit and vegetable packers, as well as dairy workers and bakers continue risking infection as the jobs were deemed essential and the plants stayed open throughout the pandemic.
Food suppliers in the country are among the worst-hit industries outside of health care, with thousands falling sick to the virus and many dying. Despite infections, some have said that infected employees continued to show up to work in order to support themselves.
Unions, experts, advocacy groups and employees have been talking about the lack of protection that employers provide their workers, saying that many did not implement social distancing or the use of face masks, gloves and temperature checks until infections began spreading. Cramped spaces and housing also do not allow enough space to properly practice social distancing in many cases.
Roughly 35% of food processing and dairy facilities have had at least one confirmed case of the novel Coronavirus, a survey conducted by the International Brotherhood of Teamsters, representing 79 plants, indicates. The union is planning to unleash demonstrations in close to 30 cities on Wednesday, calling for employers to protect their workers better.
The union's dairy and food processing divisions director, Rome Aloise, however, said that the Teamsters have seen a decline in outbreak reports at those affiliated with the union, as more and more employers have begun tightening measures and safety procedures, while calling out "non-union counterparts" for failing to do the same.
Many in the industry are calling for the federal government to set a standard when it comes to protection, like for example what portion of positive cases in a workforce should determine if the plant should cease operation.
"The more we have federal clarity, the more we can have consistency," Geoff Freeman, president of the Consumer Brands Association, said.