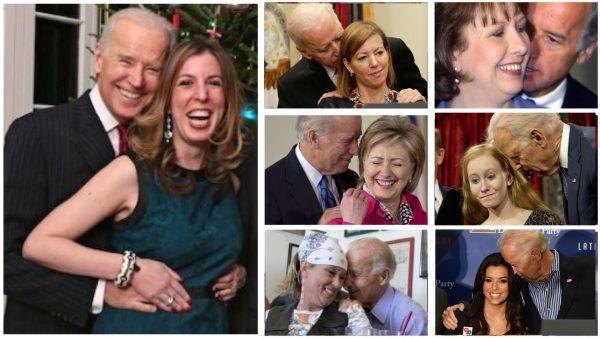 Headline
Creepy Uncle Joe will try to 'respect personal space'
Has the former VP really learned his lesson?
Joe Biden is weird. Joe Biden is Creepy. Joe Biden is the likely Democratic nominee for President if the election were held today.
The former Vice President Joe Biden attempted to own up to his history of strange and improper behavior with women this week, in light of complaints that he touched some without their consent.
In a video posted Wednesday on social media giant Twitter, Biden says, "Social norms have begun to change, they've shifted. And the boundaries of protecting personal space have been reset."
Biden continued, "I will be more mindful about respecting personal space in the future."
Perhaps the worst accusation came from Nevada politician Lucy Flores. She wrote in New York Magazine last Friday that Biden approached her from behind, kissing the back of her head in 2014.
Then just days later, another woman came forward to claim that Biden grabbed her face when he was thanking congressional staff at a 2009 event.
Will more come forward? Time will tell.