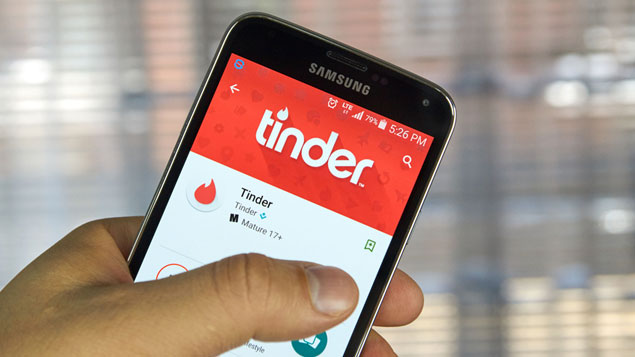 Technology
Tinder Hires Ravi Mehta as Chief Product Officer
Tinder has hired Facebook veteran Ravi Mehta to be their new Chief Product Officer as part of their efforts to target the younger generation who still enjoy the "single life". Mehta is an industry veteran with over 20 years of experience working for companies such as Microsoft and TripAdvisor, as well as Facebook. He was most recently employed as the product director for Youth Engagement at Facebook.
His job in Facebook involved identifying how Gen Z spend their time online and finding to reach the demographic. He helped to launch the short-form video app Lasso, which Facebook hopes to use to compete with TikTok. He also helped to launch Facebook Polls and was involved with the M&A strategy.
Before working with Facebook, Mehta was a product developer for TripAdvisor. He was the one who launched instant booking. He worked with several user experience teams in areas such as customization, mobile, trip planning, maps, user-generated content, and search & discovery.
At Tinder, Mehta will be filling the shoes of Brian Norgard, who vacated the role in November 2018.
Norgard joined the company through an acquisition in 2014. He originally worked as the head of revenue before his promotion to chief product officer in 2016. Norgard cited a wish to return to his entrepreneurial roots and invest in developing companies as the reason he left Tinder.
The parent company behind Tinder, Match Group, is currently going through the process of further diversifying their portfolio of dating apps.
With their full acquisition of Hinger, which focuses more on relationships, the company has begun focusing Tinder on the younger user-base. That is, they want to focus their efforts on people who aren't ready to settle down and are enjoying being young, single, and dating casually. A big part of this change was the launch of Swipe Life, Tinder's publication that looks at dating styles as well as having articles on other trending topics such as food and travel.
Tinder also recently invested heavily in their products for a younger demographic, such as their Tinder U and its Spring Break Mode and Rivals Week features. Tinder has also started targeting activities young people do such as parties and festivals through their launch of Swipe Surge.
In their latest earnings call from March, Tinder announced that Tinder U would be expanded to cover more schools in the United States, they would launch the product on an international level, and they would create more events and marketing built around school events and the social calendar; which is what they did with Spring Break mode. It would only make sense that Tinder would hire someone who has a background in developing products that cater to this demographic.
As well as his experience in the field, Mehta comes with a full educational background including an MBA from MIT's Sloan School of Management and a BS in Computer Engineering from Boston University.