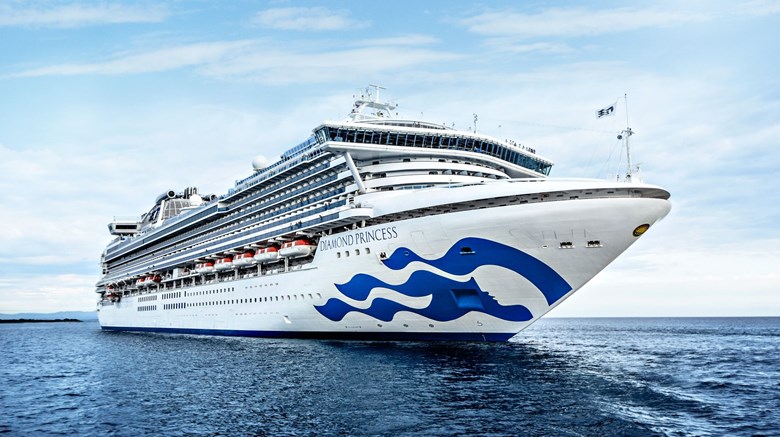 The number of passengers on a quarantined cruise ship docked in Tokyo waters nearly doubled on Monday to a total of 135 confirmed cases. This has become the largest concentration of cases of coronavirus outside of Mainland China. Members of the crew and passengers are growing increasingly reckless and are calling for their governments to rescue them. 
Cruise Trip Turns Into Quarantine Nightmare
Of the total 3,700 passengers and crew aboard the Diamond Princess cruise ship, 135 have now tested positive for coronavirus, including 24 American nationals. The ship has been locked down outside of Tokyo since February 5, when a former passenger tested positive after disembarking from a previous trip onboard the ship. 
The passengers are in a quarantine of sorts, where they are to remain confined to their cabins. Some 439 people have so far been tested, with many more to go. Some of the more frustrated crew members and passengers have taken to requesting their government to do something about their situation, including having them airlifted from the ship. This includes a group of Indian passengers who posted a video to Facebook on Monday, calling for a rescue by Indian authorities. 
Health officials believe that the quarantine will end on February 19, with the World Health Organization (WHO) issuing guidelines that quarantines should last for two weeks. Some experts are worried that the quarantine could make things worse, though, and believe it may be leading to more people on the ship being infected. 
There have been 40,171 confirmed cases of coronavirus – with 910 deaths – so far according to the National Health Commission in China. Only two of those deaths – one in Hong Kong and one in the Philippines – happened outside of mainland China. The outbreak started back in December and has since spread to 24 other countries, including 12 confirmed cases in the United States.