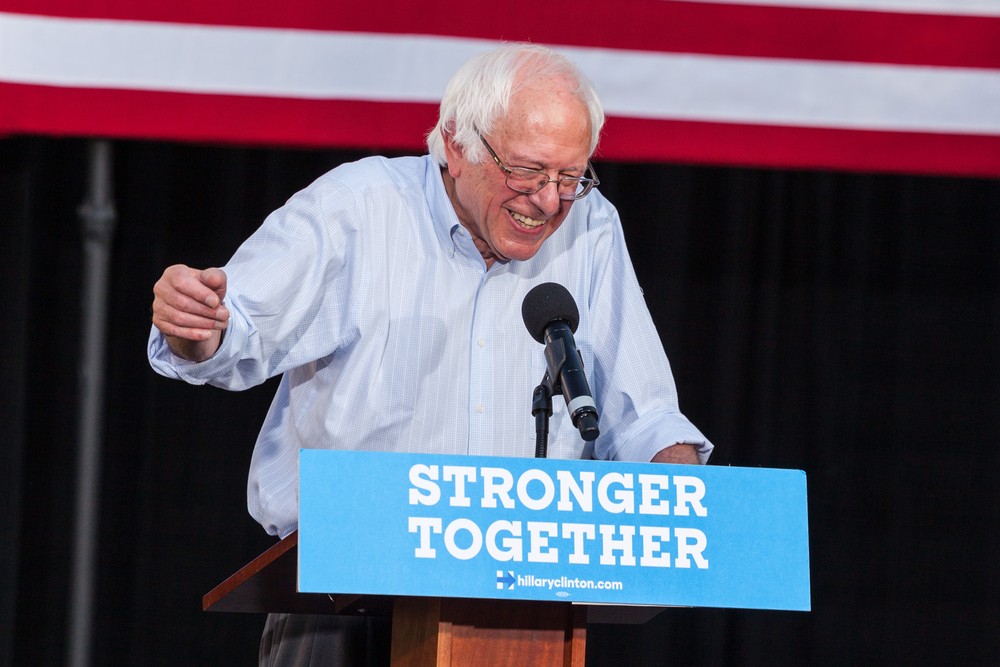 Going into his impressive showing in the New Hampshire primary, Sen. Bernie Sanders led CNN's New Hampshire polls not only in that state's Democratic primary, but also as the candidate most likely to win in November.
Polls Imitating Reality?
The final tracking poll conducted by the University of New Hampshire Survey Center saw Sanders leading all other candidates with 29% of primary voters backing him, with South Bend Mayor Pete Buttigieg coming in second with 22% and Joe Biden third with 11%. So far, the early NH returns have Biden nowhere near the top and a surprisingly successful performance from dark-horse Amy Klobuchar. All other candidates trail behind the three with 10% or less support with Sen. Elizabeth Warren coming in fourth.
Roughly half of New Hampshire's primary voters had decided who their vote is gonna go for going into the poll, although Sanders held a massive lead among those committed to their candidate with 42%, with Buttigieg coming in second with 24 points less, at 18% and all other candidates trailing behind. Buttigieg, however, had the edge over Sanders among those who could change their vote preference with 26% in favor of Buttigieg to Sanders' 15%.
Not too much movement surrounds the polls as it seems solidified that Sanders and Buttigieg are at the top of the polls, although Biden and Klobuchar have been seeing gains in support in the final two days of fielding, with early returns suggesting that Biden's data may have been inflated.
When it came to voters' second choice, Sanders and Buttigieg are topped by Elizabeth Warren coming in first with 20%, with the other two Democratic candidates following at 15% and 14% respectively.
Despite some changes, most of the voters (59%) believe that Sanders is most likely to win New Hampshire's Tuesday primary, and 30% feel that he is overall the best suited candidate to face-off against the Republican candidate, which will almost certainly be President Trump, in November. Based on what we already know about NH, it looks like the momentum belongs to Bernie.