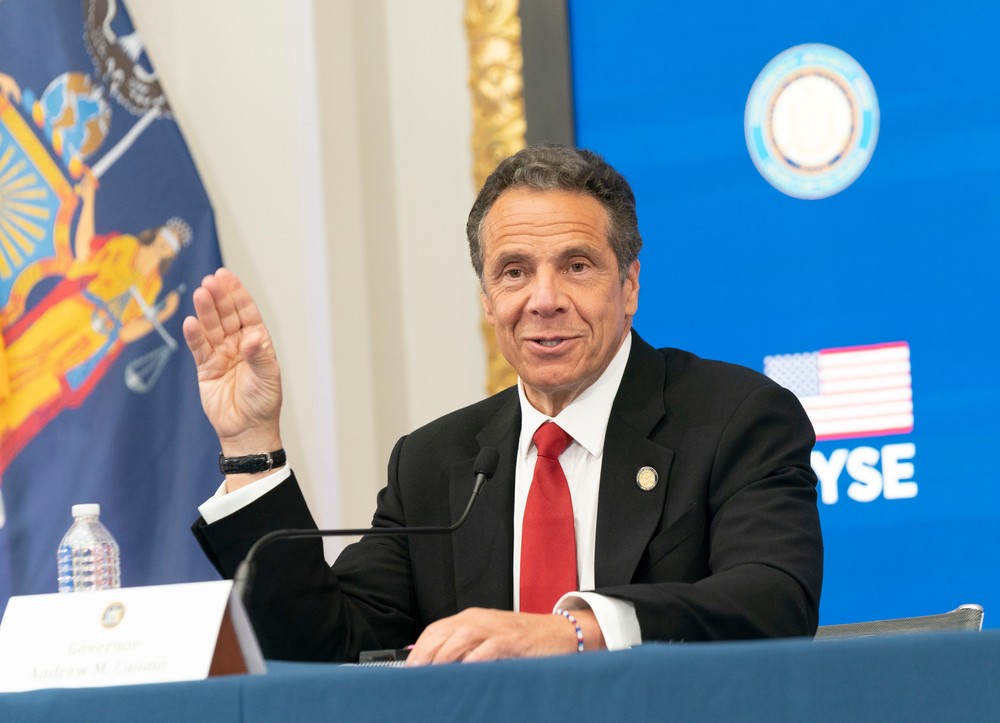 New York Gov. Andrew Cuomo rang the bell to celebrate the reopening of the New York Stock Exchange on Tuesday morning.
Stock Exchange Reopened, But With Rules
A masked Cuomo rang the iconic bell to celebrate the NYSE trading floor's reopening, which was closed for two months, as part of the measures to slow the spread of the coronavirus.
Today I ring in the start of the trading day and the return of traders to the floor of the NYSE. In the two months the floor was dark, NYers bent the curve and slowed the spread of this virus. #NewYorkTough https://t.co/sef84ZRzNK

— Andrew Cuomo (@NYGovCuomo) May 26, 2020
"This moment comes as we begin working together across America to restart our economy. We are starting cautiously," NYSE President Stacey Cunningham said on the exchange website.
Despite the reopening, it won't be like before – traders will have to follow strict rules to stay safe from the virus and avoid another wave. Only a quarter of the usual number of traders can go back to work on the floor, and they will have to avoid public transportation and continue following social distancing rules, including wearing masks or face coverings.
Temperature checks will also be conducted, and any who fail will be barred from entry to the floor.
Upstate New York regions have been going into a slow reopening process, although New York City is still struggling to meet Cuomo's benchmarks, as it remains one of the hardest hit cities in America, with close to 200,000 confirmed cases and an estimated 21,259 deaths.
The stock market has been in an unpredictable state since the beginning of the pandemic, although recent news of a potential vaccine and decreasing death tolls have led analysts to believe that prices will soar Tuesday.