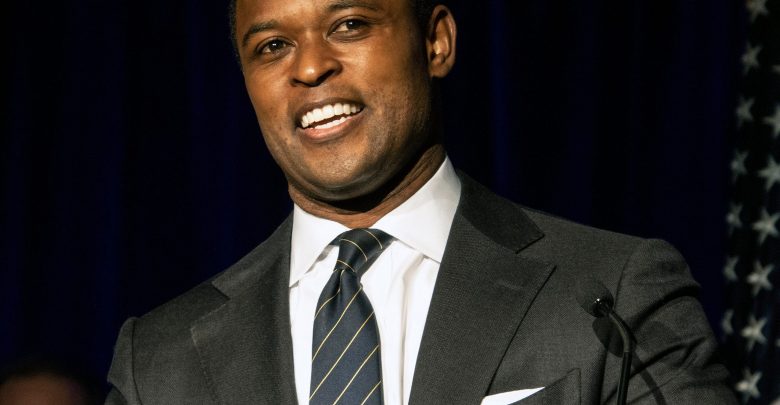 America
Daniel Cameron Wins Historic Race in Kentucky
Daniel Camero – the new Attorney General in Kentucky, has truly made history with his victory over former Kentucky House Speaker Greg Stumbo. 
The first Republican attorney general in Kentucky since 1948, Cameron earned much praise from the president Trump, stating that "A star is born" after winning his position as attorney general.
Who is Daniel Cameron? 
Cameron was born and raised in Elizabethtown, Kentucky. He went on to study at the University of Louisville, where he played football and earned his Bachelor of Science in 2008. Cameron would move on to obtaining a Juris Doctor from the university's Brandeis School of Law three years later. 
Cameron was a clerk for Federal District Court Judge Gregory F. Van Tatenhove for about two years, after which he became Senate Majority Leader Mitch McConnell's legal counsel for a while, moving on to join the law firm Frost Brown Todd as a senior associate. 
The First Republican Attorney General of Kentucky Since World War II 
Defeating State Senator Will Schroder in the Republican primary with 55.3% of votes over his opponent earned Cameron President Trump's endorsement. 
Cameron went on to win the November 2019 general election, also marking the strength of Republicans in Kentucky, with Trump campaign manager Brad Parscale stating that "five of six Kentucky Republicans win clear statewide victories." 
The victories secured in Kentucky also mean a lot for Mitch McConnell. They will help in securing his position in office for 2020 and further down the line: 
Based on the Kentucky results, Mitch McConnell @senatemajldr will win BIG in Kentucky next year!

— Donald J. Trump (@realDonaldTrump) November 6, 2019