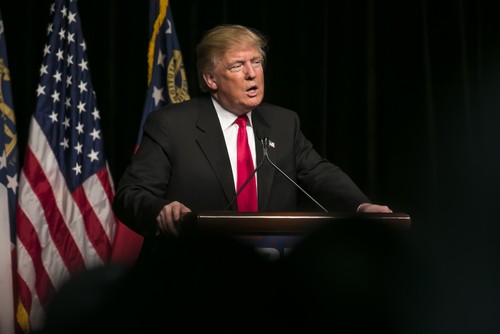 America
Trump Ramping Up Outreach to Black Community
Atlanta's Georgia World Congress Center will be host to a Friday rally, in which President Trump will launch his Black Voices for Trump Coalition Initiative, aiming to increase support received from African Americans. 
Why Atlanta and What Expectations Are There for the Event? 
Picking Atlanta as the location for the president's rally is a great choice. For one, it has the fastest-growing African American population and is considered one of the epicenters of black culture.
The region is also tough for conservatives to get backing in, which would give President Trump a considerable edge in the upcoming elections. The president has supported several local leaders of black communities, which include Alveda King, niece to Rev. Martin Luther King Jr., and Bruce Levell. 
While polls and research shows incredibly weak support for President Trump from the black community, with the highest number being 8% of votes from African Americans in 2016. This time around the president aims to achieve better results, and show that his actions do, in fact, affect black people in a positive manner. 
The low unemployment rates for African Americans are expected to be a key point of interest, and also a 2017 tax-cut legislation meant to encourage investors to start doing business and invest money in struggling areas.