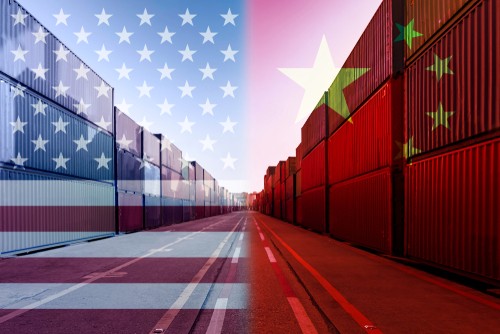 Economy
Tariff Hikes on Hold as Trade Negotiations Heat Up
The ongoing US-China trade war could be seeing its end in the near future, despite worries over negotiations breaking down due to a wide variety of reasons. It seems that the two massive economies have hammered out a potential agreement to a "Phase 1" deal.
The "Phase 1" Agreement
Tariffs on billions of dollars' worth of goods on both sides were the beginning of the trade war, however, recent news indicate that a decent chunk of imposed tariffs might be canceled, despite no information on any specifics yet.
"The trade war started with tariffs, and should end with the cancellation of tariffs," ministry spokesman Gao Feng said, adding that in order to reach a "phase one" deal, the proportion of tariffs canceled should be more or the less the same on both ends, and despite not giving a timeline, he said that "serious and constructive discussions" have been going on for the past two weeks, and negotiations have been progressing.
The potential end of the trade war is great news for the global economy and its growth, which has been moving slower, but with the news of great progress being made in talks, a 4-year peak was seen on Europe's share markets.
Beijing Shows Goodwill Despite Disagreement, Potential Face-to-Face Meeting Between Trump and Xi Jinping Soon
A gesture from China, indicating their goodwill, and adding to the hope that the trade war might finally come to an end, came on Thursday, with news that restrictions on U.S. poultry imports might be getting removed soon.
Despite the mid-November summit, which was supposed to be held at Chile, being canceled due to local protests, a new meeting could happen as early as late November, as locations are still being discussed and no exact date has been given yet. A possible location could be London, where Trump will be attending a NATO summit from Dec. 3-4.