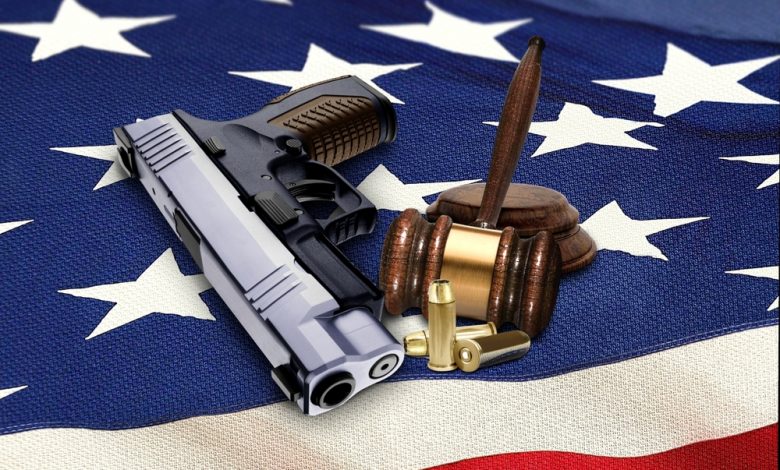 Sen. Joe Manchin said on Tuesday that he does not support the two gun safety bills the House passed earlier this month. Manchin insisted on passing a more narrow Manchin-Toomey compromise bill that he developed with Republican Sen. Pat Toomey following the Sandy Hook Elementary School mass shooting.
Manchin Goes Against the Liberal Grain
Manchin's opposition highlights the divide among Democrats over how to tackle gun control as the White House faces pressure to take action in the wake of a mass shooting at a Colorado grocery store that left ten dead.
"I'm still basically where Pat Toomey and I have been: The most reasonable responsible gun piece of legislation called Gun Sense, which is basically saying that commercial transactions should be a background checked," Manchin said.
Toomey also commented that while passing their legislation through the 50-50 divided Senate would be difficult, there still are "discussions underway."
However, the two recently passed bills would expand background checks beyond Manchin-Toomey, by including transactions between private parties, at gun shows, and even over the Internet. The bills would also close loopholes, including the so-called Charleston Loophole, by expanding the time a licensed gun sale can go through before the required background checks are completed.
Democrats are pushing for tighter gun control measures
Senate Majority Leader Chuck Schumer said that "this Senate will be different," promising that the chamber would take up debate on gun legislation.
"The Senate is going to debate and address the epidemic of gun violence in this country," Schumer stated during a floor speech Tuesday.
President Joe Biden also used the mass shooting to call for a ban on assault weapons and high-capacity magazines, as well as for tighter background checking measures.
"2020 was one of the deadliest years for gun violence in two decades," Schumer said.