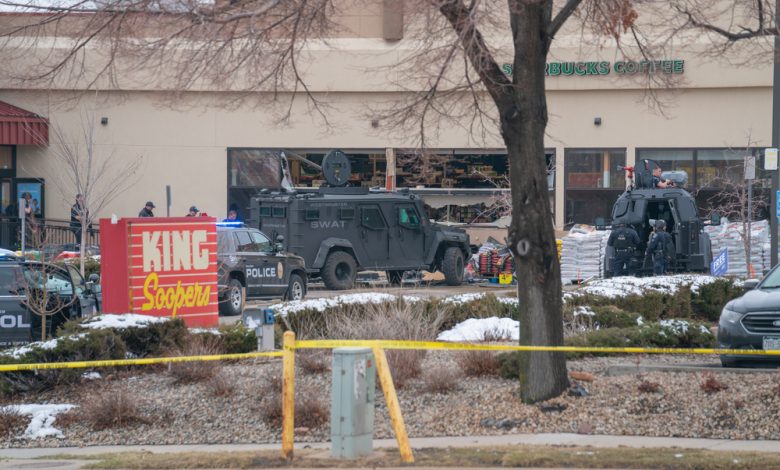 Rep. Lauren Boebert accused President Joe Biden of "politicizing" the mass shooting at a Boulder, Colorado grocery store that left ten people dead by using the event as an excuse to popularize a nationwide ban on assault weapons.
Politicizing a Tragedy
Following the second mass shooting in a week, Biden had urged Congress to pass several gun control measures, including introducing a ban on assault weapons and high-capacity ammunition magazines, as well as tightening background check requirements.
"It should not be a partisan issue," Biden said on Tuesday, less than 24 hours after the Boulder shooting. "This is an American issue. It will save lives, American lives."
Boebert, a gun rights advocate who recently drew scrutiny after pledging to carry a firearm on the House floor and displaying multiple long guns in the background during a virtual House committee hearing, argued that the bans would violate the Second Amendment right.
"Joe Biden has wasted no time politicizing the attack in Boulder yesterday by calling for an assault weapons ban & other infringements on our Second Amendment," Boebert said.
In a statement on Tuesday, Boebert expressed condolences to the families of the Colorado store shooting victims and ripped on lawmakers using the tragedy to push for tighter gun measures.
"I will not blame society at large for the sick actions of one man," Boebert said.
Ahmad Al Aliwi Alissa, 21, was arrested in connection with the Boulder shooting. According to the authorities, Alissa, who was charged with ten counts of first-degree, purchased a Ruger AR-556 rifle days before the shooting.