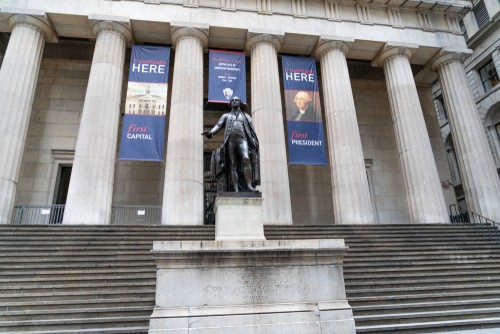 Seventy-seven days after a formal impeachment inquiry was launched against Trump, House Democrats have finally revealed their articles of impeachment Tuesday morning. Obstruction of Congress and abuse of power are the articles of impeachment Democrats have chosen.
Impeachment Saga Continues 
House Speaker Nancy Pelosi and the chairmen of the impeachment inquiry committees made their announcement at the Capitol. 
"He endangers our democracy; he endangers our national security. Our next election is at risk. ... That is why we must act now," -

Judiciary Committee Chairman Jerrold Nadler said. 
Voting is expected to be over soon in the Judiciary Committee and before Christmas in the full House, in which Democrats will likely end up impeaching Trump due to them holding the majority. However, the likeliness of them succeeding in a trial before the Senate is almost null as Republicans hold the majority. 
"On an issue like this, we don't count the votes. People will just make their voices known on it. I haven't counted votes, nor will I,"

-Pelosi said regarding the final voting in the House. 
Drafting the articles proved to be a challenge for Democrats, as the majority's views had to meet the Constitution's bar of "treason, bribery or other high crimes and misdemeanors." Some lawmakers also wanted more expansive charges regarding Mueller's probe of the Russian interference in the 2016 election. 
Despite the White House not taking action and pretty much waiting for the vote in the House to pass so proceedings can move on to the Senate, where Trump will likely be acquitted, the president has been posting tweets non-stop calling the situation ridiculous. 
To Impeach a President who has proven through results, including producing perhaps the strongest economy in our country's history, to have one of the most successful presidencies ever, and most importantly, who has done NOTHING wrong, is sheer Political Madness! #2020Election

— Donald J. Trump (@realDonaldTrump) December 10, 2019
Trump also pointed out on Twitter several times that the other party involved in the Ukraine affair, the President of Ukraine Volodymyr Zelensky and his Foreign Minister, both have denied any "pressure" several times, and has kept calling out Democrats' effort as a "witch hunt."