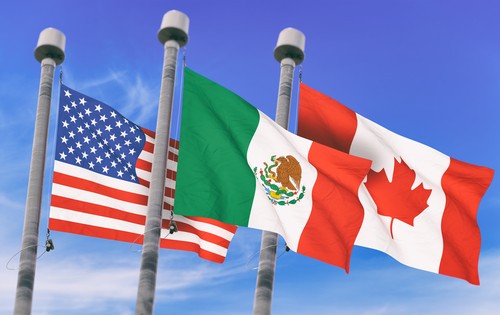 A tentative deal on the USMCA trade agreement has been struck between the Trump administration and House Democrats. Final reviews of the most recent changes in the agreement are currently being discussed. Some are expecting the deal to be signed by all three countries before the end of the year. 
Final Struggles 
The new deal would be an excellent boost for President Trump, especially with the ongoing impeachment proceedings, as it would show that his priority is indeed the country and not himself. However, it can also serve to benefit Democrats, as it could show that their investigation does not interfere with their work. 
"I'm hearing a lot of strides have been made over the last 24 hours with unions and with others. I'm hearing very good things. I'm hearing from unions and others that it's looking good, and I hope they put it up for a vote," Trump said on Monday. 
US Trade Representatives Robert Lighthizer and his Mexican counterpart Jesus Seade made some last-minute changes before sending the deal in for review to Nancy Pelosi. Seade, however, changed plans and is staying in Mexico rather than meeting Lighthizer in Washington. Lighthizer will be traveling to Mexico for an event featuring officials from all three sides of the deal on Tuesday, where it's speculated that the updated version of the agreement will be signed. 
After multiple hardships regarding details of the deal and requests from unions and Democrats, the final hurdle is soon to be overcome and lawmakers are excited.  This could mean that some traditional parts like hearings and reviews in the House Ways and Means and Senate Finance committees could be skipped to save time in order to sign the agreement before we enter 2020. 
Trump is also somewhat impatient with the situation, saying if Pelosi had put the deal "up for a vote long ago, our economy would be better," urging Democrats to make the process as fast as possible. Finalizing the trade deal would boost the US economy by another 0.35%, creating another 176,000 new jobs in the sixth year after implementation, according to the US International Trade Commission.