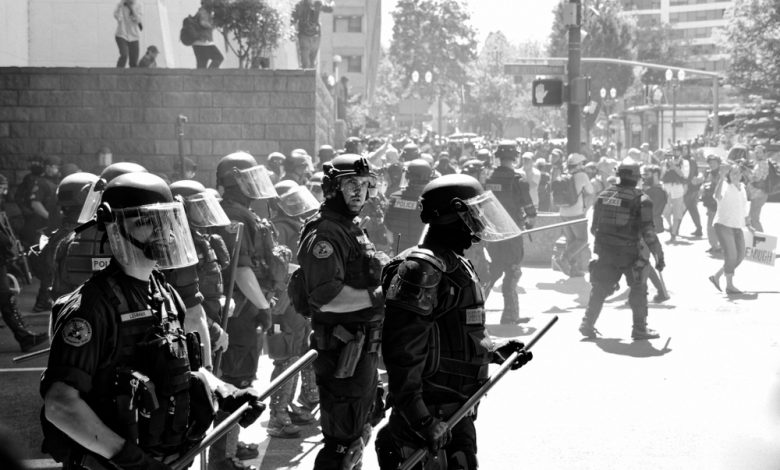 As the protests sparked by George Floyd's death continue for the 57th night in a row, protesters in Portland clash with federal agents.
Pressure Escalates in Portland
More than 2,000 people flooded downtown Portland in order to protest. This marks the 57th day of protests in a row in the city, where President Trump deployed federal agents despite local authorities and residents' opposition to the move.
Early Friday saw the use of tear gas to prevent protesters from crowding around a federal courthouse, despite a ruling several hours prior that blocks agents from arresting or using force against journalists and observers at the demonstrations. Per The Oregonian, at least 100 agents were on the ground.
At a later, larger Black Lives Matter rally, protesters clashed with federal officers after an attempt to take down a security fence, that was put up in order to keep the demonstrators at a distance from the courthouse. Gas and flash grenades were used to control the crowd gathered, with police previously warning demonstrators that tear gas could be used.
Activists told The Oregonian that the protests' focus has shifted from what it was supposed to be and instead become a "spectacle." Trump has repeatedly defended his decision to send federal agents to Portland, saying that it had to be done.
Democratic Mayor Ted Wheeler and hundreds of others objected to the presence of federal agents on Wednesday, as the Department of Justice announced the following day that the agents' conduct in Portland would be reviewed.
Wheeler has been facing pressure from City Council members, who accuse him of not reining in police who used tear gas several times before the arrival of the feds, as well as many others blasting Wheeler for not controlling the situation.
Department of Homeland Security Acting Secretary Chad Wolf denied any allegations that the federal agents on site were inflaming the situation, instead pointing to Wheeler for "legitimizing" criminality by walking up to the front of the protester crowd.