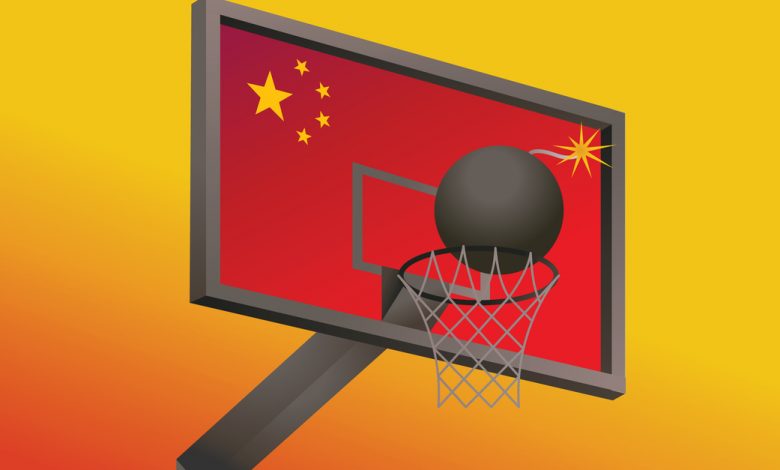 The NBA's relationship with China's Xinjiang basketball academy has been terminated, the league said in a letter to a US senator.
No Involvement with Xinjiang Academy
US Senator Marsha Blackburn previously sent a letter to the NBA asking a series of questions regarding the league's relationship with China, and more specifically, an academy in the Xinjiang province – where reportedly about a million Uyghurs – a Muslim minority, are being held in concentration camps.
"The NBA has had no involvement with the Xinjiang basketball academy for more than a year, and the relationship has been terminated," the league's deputy commissioner, Mark Tatum, said in a response letter to Blackburn.
Blackburn issued a statement shortly after receiving the NBA's response, in which she condemned China's human rights violations, while praising the NBA's decision to end its relationship with Xinjiang over prioritizing profit.
Blackburn, a Republican senator, also asked about the financial impact the league has felt from NBA games not airing on Chinese TV, as well as its relationship with Chinese e-commerce giant Alibaba.
Tatum's response was that the impact has been "significant", estimating that "hundreds of millions of dollars," were lost, as NBA commissioner Adam Silver previously said that losses from games being off air in China were less than $400 million.
The league's games haven't been broadcasting in China since October, when a scandal erupted after Houston Rockets general manager Daryl Morey tweeted in support of Hong Kong. When it comes to Alibaba, Tatum said that the league's multiyear deal with the company focuses mainly on distributing content and merchandise on Alibaba's platforms.