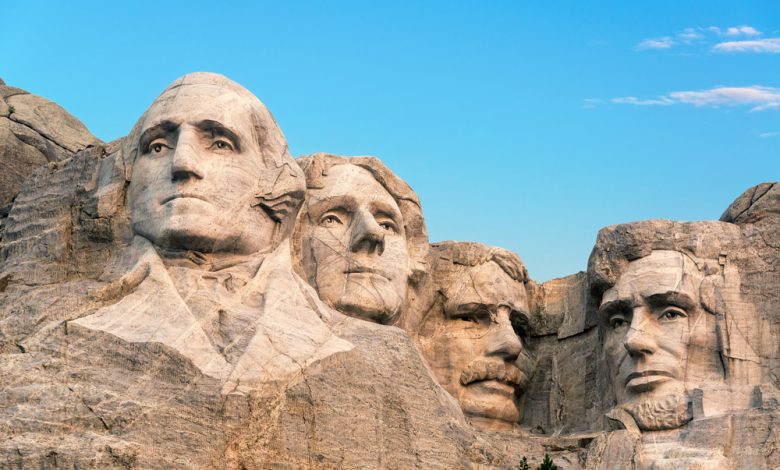 The Democratic National Committee took to Twitter to accuse President Trump's Mt. Rushmore rally of "glorifying white supremacy."
Mt. Rushmore and White Supremacy
"Trump has disrespected Native communities time and again. He's attempted to limit their voting rights and blocked critical pandemic relief," the DNC tweeted Tuesday morning, accusing Trump of holding a rally aimed at "glorifying white supremacy," at Mt. Rushmore – a sacred region for Native Americans.
The DNC has since deleted the tweet, although it had already spread far and wide, leading many to fear that the faces of American leaders carved on Mt. Rushmore would be the next in line following the removal of hundreds of Confederate statues all across the country.
"Mount Rushmore is a symbol of white supremacy," Nick Tilsen, a Oglala Lakota tribe member and president of a local activist organization called NDN Collective, said, calling it injustice to steal the land then carve the faces of "colonizers who committed genocide."
Trump has long been fascinated by Mount Rushmore, and has since committed to visiting South Dakota for Independence Day celebrations. South Dakota Gov. Kristi Noem said that Trump once told her in 2018 that it was his dream to have his face carved into the monument.
The president will be holding a massive rally on the site, including a fireworks display, although many protesters and Native American activists are planning on showing up to protest both the monument and its history, as well as the president's visit.
Wildfire experts find it worrying that there will be a fireworks display, warning that it could potentially spark fires due to the dry weather in the region this year, as Thursday saw firefighters calling in reinforcements from two other states to help stop a blaze that consumed roughly 150 acres (61 hectares) only about 6 miles away from the monument.
Some believe the Mt. Rushmore faces to be a monument of oppression and white supremacy, while others see it as the "shrine of democracy." John Taliaferro, author of "Great White Fathers" - a history of Mt. Rushmore, said that in a way the monument is a "Rorschach test" - every person who goes there will see it in a different way.