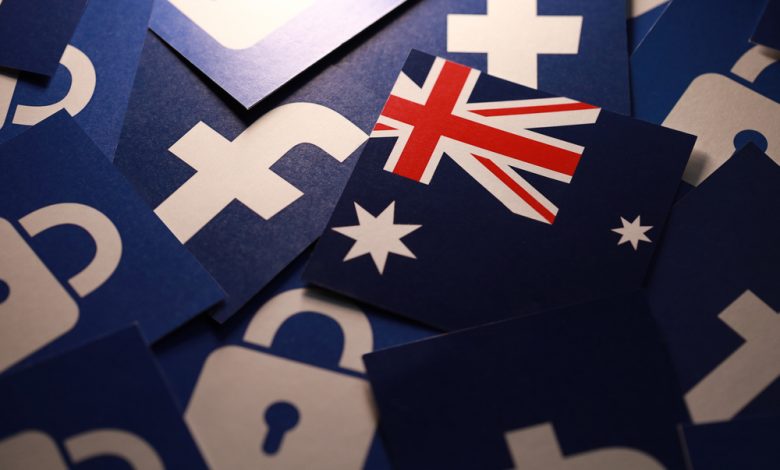 Facebook announced that they will be blocking access to Australian news outlets. Facebook users located in Australia will also be blocked from seeing and sharing news stories on the platform. The radical changes are Facebook's reaction to a proposed law, which would force social media platforms to pay Australian news publishers fees to share their links.
Under the proposed legislation, online platforms would have to negotiate a financial arrangement with publishers for access to news articles. Additionally, platforms are required to notify the publishers when changes in algorithms could affect the visibility and reach of new stories.
Siva Vaidhyanathan, a professor of media studies at the University of Virginia, said that the proposed bill is the government's attempt to reinvigorate flailing news outlets, which have lost substantial amounts of advertising revenue to social networks.
"It's not about the money. It's about the fact that Facebook wants to maintain its powerful position everywhere in the world," Vaidhyanathan commented, adding that Facebook's actions demonstrate the company's intentions to "continue to build their fortunes off the work of others."
Power Over Information
Faced with the same problem, Google approached the situation rather differently, striking a deal with Rupert Murdoch's News Corp. Reportedly, the agreement is a three-year deal, under which News Corp. will receive "significant payments" for publications regarding the US, UK, and Australia.
However, Facebook, whose business model doesn't rely on fast and reliable news links, chose not to bargain with publishers. 
In a blog post, Facebook's vice president of global news partnerships, Campbell Brown, announced the restriction, stating that Facebook doesn't rip off authors but rather helps them find new readers and subscribers. 
"What the proposed law introduced in Australia fails to recognize is the fundamental nature of the relationship between our platform and publishers," wrote Brown.
Lisa Davies, the editor of The Sydney Morning Herald, warned on Twitter that Facebook's decision has increased the opportunity for spreading misinformation.
"Facebook has exponentially increased the opportunity for misinformation, dangerous radicalism, and conspiracy theories to abound on its platform," Davies wrote.
Unexpected Problems
When Facebook started disabling news pages on Wednesday, it became apparent that the social network's definition of "news" is rather broad. The tech giant took down pages that don't fit the traditional news genre, such as weather forecasting pages, public health, and emergency agencies, support services and unions, as well as some small businesses.
A Facebook spokesman said that the company is working on reversing the ban on government and non-publisher pages as these accounts should not be affected by the changes.