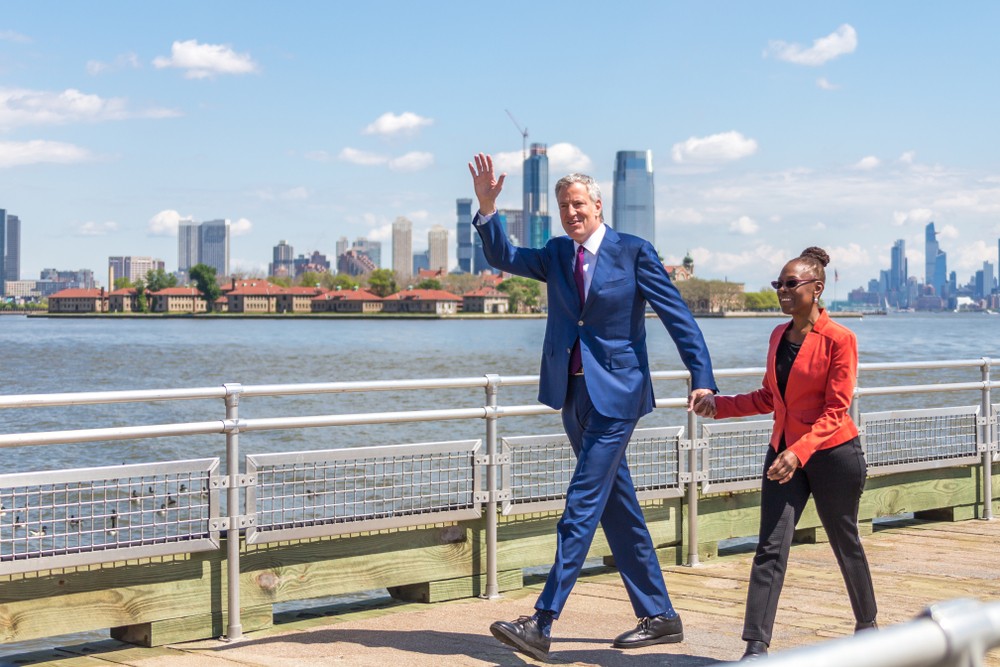 Headline
No Angel: Failed 2020 Candidate De Blasio Hassles NYC Taxpayers for LA Baseball Trip
NYC taxpayers are funding Mayor Bill de Blasio's trips, vacations, and hobbies after his failed presidential candidacy. 
Taxpayers Conned Yet Again 
The New York Post has found out that Mayor Bill de Blasio has been enjoying quite a few trips and activities thanks to New York City's taxpayers. One such activity was a trip to Boston Red Sox game in LA, alongside his security detail. This is just one of many instances covering a security bill of $358,000 for de Blasio's 2020 run failure. 
"That's a real kick in the teeth to New Yorkers," Councilman Robert Holden said, briefly mentioning de Blasio's "pathetic presidential bid." 
The $358,000 total was racked up by the mayor in just a few months – from May 16 to Sept. 20 – the day he dropped out of the 2020 race. 
During the time period, the mayor has been going to Sox games, midday hikes, and enjoying some leisure time at hotels with anywhere between seven and ten cops to accompany him at all times. The biggest expense, however, turns out to have been $191,621 for airfare, followed by $103,099 for hotels. 
The whopping sums come from how many flew with de Blasio – usually a party of more than 11 including officers, first lady Chirlane McGray and their team. The cost of hotel accommodations and travel for de Blasio and his entourage would sometimes reach $400 per night and tickets averaging around $500. 
"This is taxpayer money, and that should always be top of mind when the money is being spent," Alex Camarda said, criticizing how the money was spent, though saying that mayors should always receive security. 
68-year-old Holden, on the other hand, is thinking of making legislation that would prohibit de Blasio from using taxpayer money for political trips due to the "irreparable harm" he's caused. 
"This disrespect must end," Holden added.