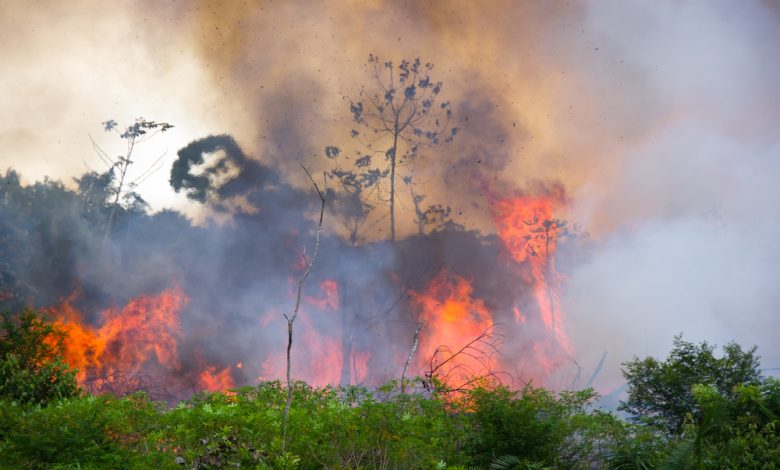 Brazil's President Jair Bolsonaro on Tuesday denied a surge of fires in the Amazon, saying that it was a "lie" produced by foreign governments.
Bolsonaro Denies Surge of Fires
2020 marks the second year in a row, in which Bolsonaro has denied a spike in fires in the Amazon, which in both cases led to a global outcry, as the Brazilian President traded blows with French President Emmanuel Macron and other world leaders last year over the issue.
Brazil's part of the Amazon saw a nine-year high for August in 2019 in terms of fires, with the month looking worse this year, as more than 10,000 fires have been recorded in the first 10 days – up 17% from last year, per data from Brazil's national space research agency Inpe.
Reuters witnesses also observed smoke blanketing the horizon from the town of Apui, with fires lighting the sky up at night. Despite the information, Bolsonaro denied the spike, challenging foreign leaders to fly over the forest, saying that they would not see a single "spot of fire, nor a quarter of a hectare deforested."
Last year, Inpe's head Ricardo Galvao was fired by Bolsonaro after the agency released unfavorable data on Amazon deforestation, although this year is looking even worse. Deforestation has risen 34.5% in the 12-months through July compared to the same timeframe a year ago, although forest clearances fell in July for the first time in 15 months.
Global investors have threatened to pull their money out of several industries in Brazil, as well as in government bonds, if Bolsonaro and his administration don't take suitable action to prevent the Amazon from being destroyed.
Since May, the president has dispatched military to combat fires in the forest, as well as deforestation, working alongside environmental agency Ibama. The Amazon remains a top priority in protecting the climate due to the amounts of carbon dioxide it absorbs.