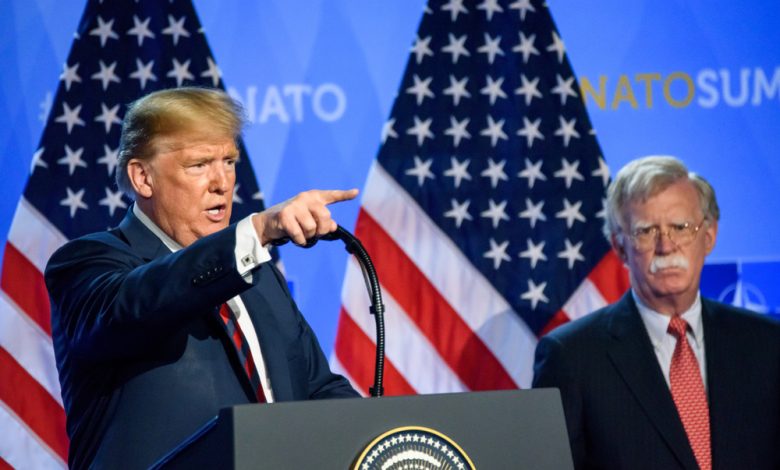 Former National Security Advisor John Bolton's to-be-released book has drawn criticism not only from Trump and the White House, but also from Democrats.
Shocking Claims in New Bolton Book Draw Criticism
John Bolton's yet unreleased 592-page book, "The Room Where it Happened," contains many startling claims which have upset the political world in the United States, and perhaps elsewhere, as Bolton describes many controversial stories in the manuscript.
Excerpts of the book were published by several news outlets this week, with some accusations that Bolton threw in being quite serious. The former national security advisor describes instances of President Trump giving "personal favors to dictators he liked."
The book also featured unconfirmed situations in relation to North Korea, an alleged idea of invading Venezuela, that Trump presumably described as "cool," and affairs in Ukraine, which previously led to Democrats' impeachment effort against Trump.
The book drew heavy criticism from the side of Democrats, with the impeachment effort's leader Rep. Adam Schiff ripping into Bolton for an "unconscionable delay" of remarks and accusations that he could have made in the impeachment hearings, expressing his frustration that Bolton refused to testify, although vowing to use what Bolton had written to "judge Republicans" before November.
Bolton runs a political action committee that supports Republicans, although the release of the book and the contents in it point to the other direction, with some already beginning to express their outrage at Bolton's claims in the memoir, as Rep. Doug Collins said that all it took was "$2 million," for "John Bolton to sell off what little credibility he had left."
President Trump also blasted Bolton on in an exclusive interview with Fox News' "Hannity" Wednesday night, as well as taking shots at the former national security advisor in a series of Twitter posts early Thursday.
Wacko John Bolton's "exceedingly tedious"(New York Times) book is made up of lies & fake stories. Said all good about me, in print, until the day I fired him. A disgruntled boring fool who only wanted to go to war. Never had a clue, was ostracized & happily dumped. What a dope!

— Donald J. Trump (@realDonaldTrump) June 18, 2020
White House Press Secretary Kayleigh McEnany claimed Wednesday that Bolton's memoir is "full of classified information," backing up the Justice Department, which is currently seeking an emergency injunction to prevent the book's release due to it still containing classified information.