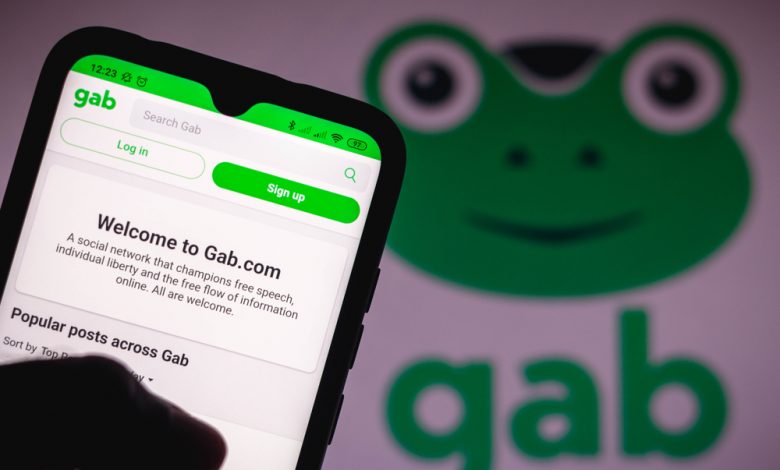 The social network Gab, known for being popular with members of the right-wing community, has been knocked offline after another hack. This second hack comes after another security breach last week. The Daily Beast reported users faced an "internal error" when attempting to log into the site. The site appears active again now. 
The breach appears to be the work of the hacker "cApTain JaXpArO" who seems to take their name from Jack Sparrow of the Pirates of the Caribbean franchise. Many verified accounts on Gab were apparently compromised with a message posted by the hacker. 
Gab Targeted Because of Conservative User Base
One such message, apparently targeting the CEO of Gab, read "Dear Andrew [Torba] if you value transparency so much why do you keep lying to your despicable users?" The message continues, This website was fully compromised last week. 35M public posts and 3M private posts. 50K emails and 7K passwords. 831 verification documents" in a reference to the "GabLeaks'' hack when over 70 GB of data was stolen from the social media site.
The hack included public profiles and posts, private messages, user passwords, and group passwords saved in the Gab database. The data didn't contain photos or videos from the site. The hacker allegedly attempted to blackmail Gab for eight bitcoin but failed, declaring "Gab users, your leaked verification documents…are not even worth 8 bitcoins to them. They do not care about you or their 18,000 Pro users. Don't worry about it." 
Gab earned a reputation for being a home to those banned from other social media sites in 2018 when it was discovered the Pittsburgh shooter had used the platform to post antisemitic comments before storming the Tree of Life synagogue and killing 11 people. 
PayPal deleted the company's account and GoDaddy dropped the domain name in response to the incident. The official app was also removed from Google and Apple app stores. The company defended itself by tweeting yesterday "Gab is an American business run by law-abiding American citizens that can't get a business checking account, can't process credit and debit cards online, and can't access basic online services run by tech monopolies."
Gab isn't the only social platform used by the far-right that has fallen victim to data breaches. Parler recently had data scraped by researchers after the Capitol riots in January, with GPS information taken from the site and used to identify rioters.