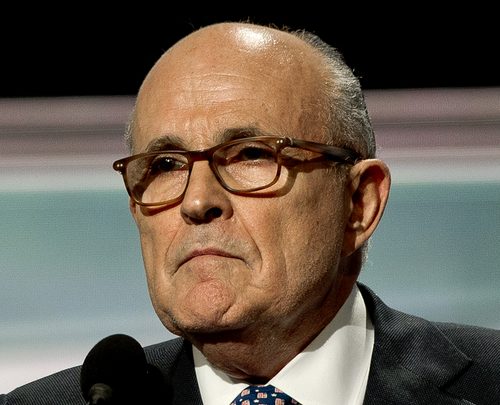 Rudy Giuliani, former Mayor of New York City and attorney to President Trump, published an op-ed on Tuesday, denouncing House Democrats' impeachment investigation against Trump. 
What Does the Op-Ed Say? 
Just a day before the public impeachment hearings begin, Giuliani published an op-ed. In the editorial,  Giuliani stated that all of his client's interactions with Ukraine were "innocent" and again says this is just another case of Democrats unfairly targeting Trump: 
"The manner in which [Rep. Adam Schiff] and Speaker Nancy Pelosi are conducting this impeachment investigation is unprecedented, constitutionally questionable, and an affront to American fair play. In an ideal America, politicians would be held to the same standard regardless of party, and this inquiry would be over. But the left's inability to accept the results of the 2016 election and fear of Mr. Trump's policy agenda have driven the Democrats into a frenzy," 

Rudy Giuliani regarding the investigation against President Donald Trump has been going and the absurdity of the whole thing in the first place. 
Obsession with Impeachment 
The call between President Trump and Zelensky was the first reason for an anonymous complaint by an individual who has yet to show his face. This complaint later evolved into an impeachment inquiry against President Trump, and is the center point of the entire investigation. Despite no wrongdoing or even hints of it in the transcript of the conversation, Democrats are pursuing impeachment in a fashion that many have called a "witch hunt." 
Recent and future testimonies in the public impeachment hearings could finally bring about an end to the whole saga, possibly upsetting Democrats' hopes and ending their final effort to take down Trump before the 2020 elections.