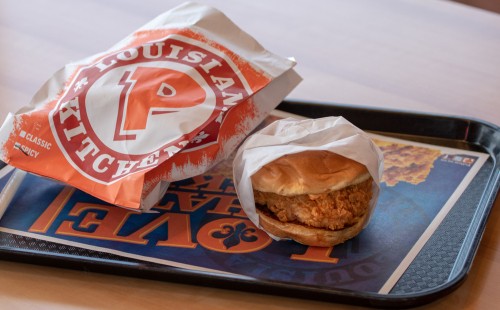 Fast-food chain Popeyes changed the world forever this past August when they introduced their new chicken sandwich. We finally had something to argue about that wasn't political. It helped that it tasted good too. The good times didn't last as the sandwich soon disappeared from the menu. Popeyes just couldn't keep up with demand, and so it had to go. At least temporarily. Given that the quarter when the sandwich was released was one of the best quarters the company had for two decades, it was inevitable that it would return. 
Popeyes promised that the beloved chicken sandwich would be back, and this time it wasn't going anywhere. They had learned from their mistakes and understood the lessons learned by being too successful. They recently made good on that promise and reintroduced the sandwich, complete with enough staff (and chicken) to deal with the demand. 
That was the plan, anyway. It didn't take long for locations across the United States to start running out of chicken sandwiches and for people to get angry about it. 
Popeyes is fighting for the market against competing rivals, including KFC, Wendy's, and Chick-Fil-A. That they released the sandwich on a Sunday, a day when Chick-Fil-A doesn't open due to religious reasons, really highlighted the fight against that chain in particular. They wanted the people to know that their chicken was available all week long. At least, until they ran out. 
The chicken sandwich craze actually got deadly in one confrontation. Fox 5 D.C. reported that a fight broke out in Washington D.C. over someone cutting in line to buy a chicken sandwich. The incident turned deadly, with a person being stabbed and later dying as a result of the wound.