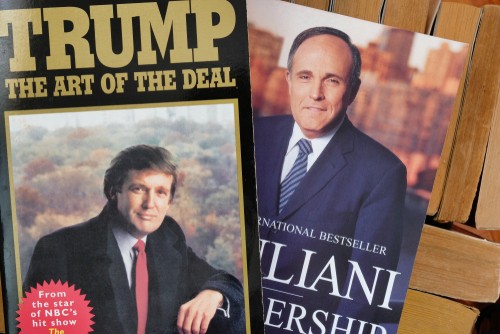 Recent troubles involving Rudy Giuliani and his affairs in Ukraine have given a rise to speculation that he might soon be out as Trump's attorney.
Suspicion surrounds Giuliani. Who would replace him?
Rudy Giuliani has seen his fair share of controversy recently regarding dealings in Ukraine – more specifically, reports of pursuing business from the Ukraine government, while digging for dirt on Trump's political opponents, as well as investigations into Bidens and corruption. This led to quite a few accusations about what Giuliani may have been doing.
"Well, you have to ask that to Rudy, but Rudy, I don't, I don't even know," Trump said when asked by Bill O'Reilly what Giuliani was "doing in Ukraine on your behalf," per CBS News.
Giuliani could very well lose his position as personal attorney to President Trump soon, and the most likely replacement remains former Rep. Trey Gowdy:
"A problem… he can't start for another couple of months because of lobbying rules and regulations,' Trump said about Gowdy on Oct. 10, when asked about him by Newsmax.
No details were given, and Gowdy seemed "out of the picture," but with recent news and accusations surrounding Rudy Giuliani, as well as Trump seeming to distance himself a bit from Giuliani's actions, many speculate that Gowdy's time could be coming.