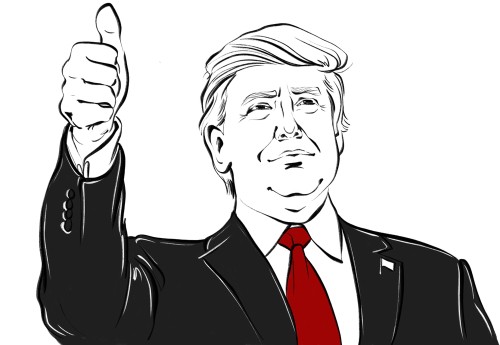 A surprise visit to Afghanistan on Thursday by President Trump ended up with an announcement that peace talks with the Taliban have been reopened, and a cease-fire is extremely possible.
Good News on Thanksgiving
Spending around 4 hours on the ground in Afghanistan, President Trump had made it just in time to serve turkey to two dozen troops and have a talk with Afghan President Ashraf Ghani before leaving after midnight.
"We're going to stay until such time as we have a deal, or we have total victory, and they want to make a deal very badly. The Taliban wants to make a deal – we'll see if they make a deal. If they do, they do, and if they don't, they don't. That's fine," Trump told troops, further saying that their time to come home is getting ever closer:
"We're bringing down the number of troops substantially," and while no decision has been made on troop reductions yet, they could go down to 8,600 in the region, from the current 12,000-ish." - President Trump to Troops in Afghanistan
President Trump also met briefly with Afghan President Ghani, who thanked the Americans for their "ultimate sacrifice" in his country, and assured the U.S. president that Afghanistan is leading the fight, as well as praising Trump for a mission in October, which resulted in the death of Islamic State leader Abu Bakr al-Baghdadi.
A carefully planned surprise in the works for weeks saw the president and his aides surprising soldiers in Afghanistan, and bringing good news for both soldiers and their families, despite First Lady Melania Trump not accompanying him, the president was happy and honored that he got to spend part of the holiday with U.S. troops:
"There is nowhere I'd rather celebrate this Thanksgiving than right here with the toughest, strongest, best and bravest warriors on the face of the earth." - President Trump to Troops in Afghanistan